We quickly learned that Japan is full of little shriny things.  Yes, that is the technical term. It seems like every corner and hillside has a little shriny thing.  Lots of symbolism and not too many people that know what it all means!  LOL!
We loved visiting many of the large temples and shrines, and I hope I can remember all of the names.
We started in Kyoto at Kiyomizu Dera.  I'm probably going to do a terrible job with the history lesson here, but Kiyomizu has to do something with the pure water or holy water from the waterfall the temple is built around.  Apparently the water has wish-granting powers.  The line was quite long, so we just watched everyone else get their wishes granted!  This large wooden structure was built without a single nail.  I'm still not sure how that happens, but it was beautiful.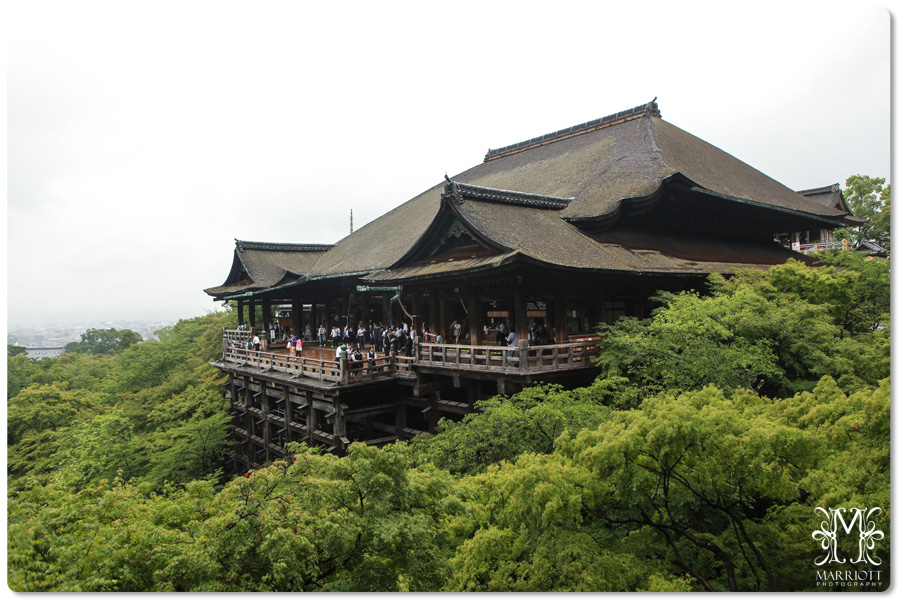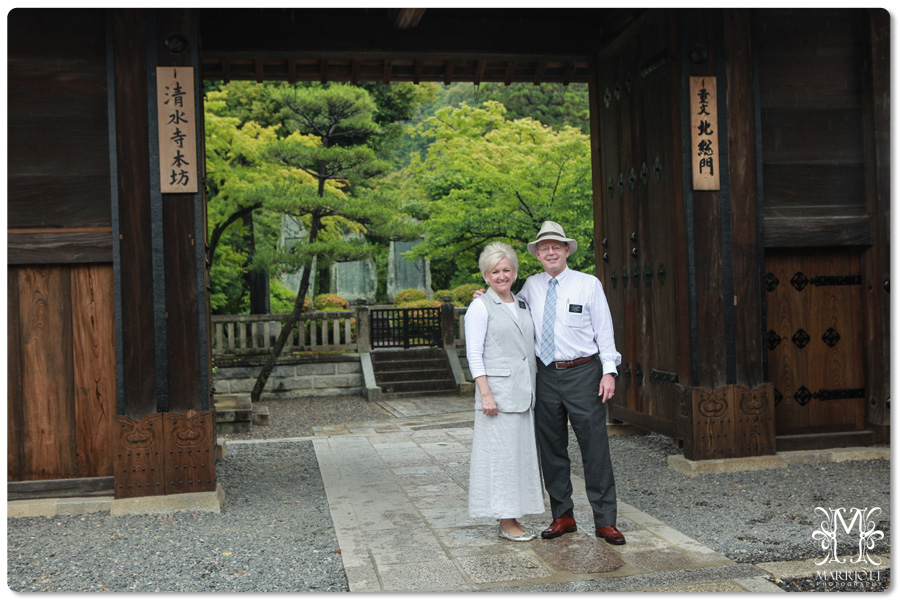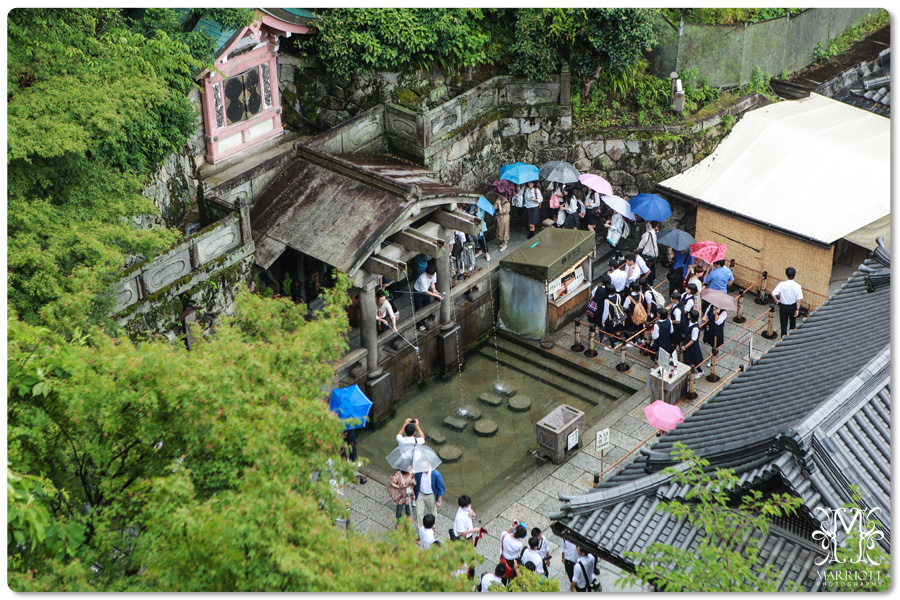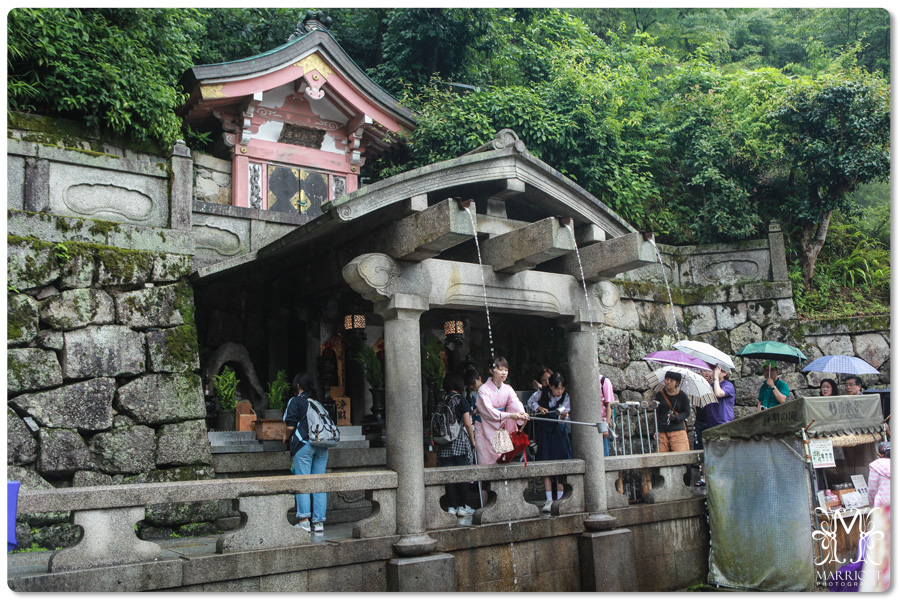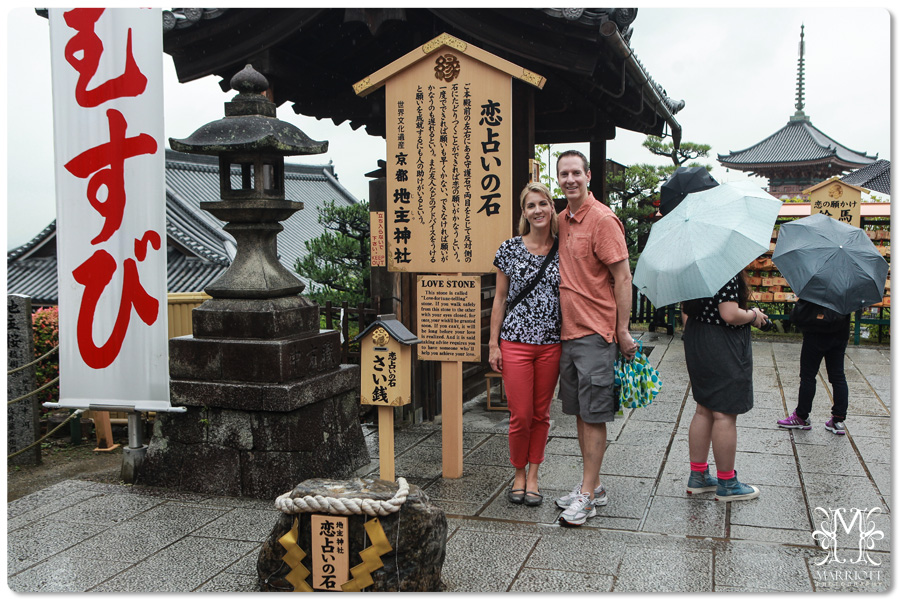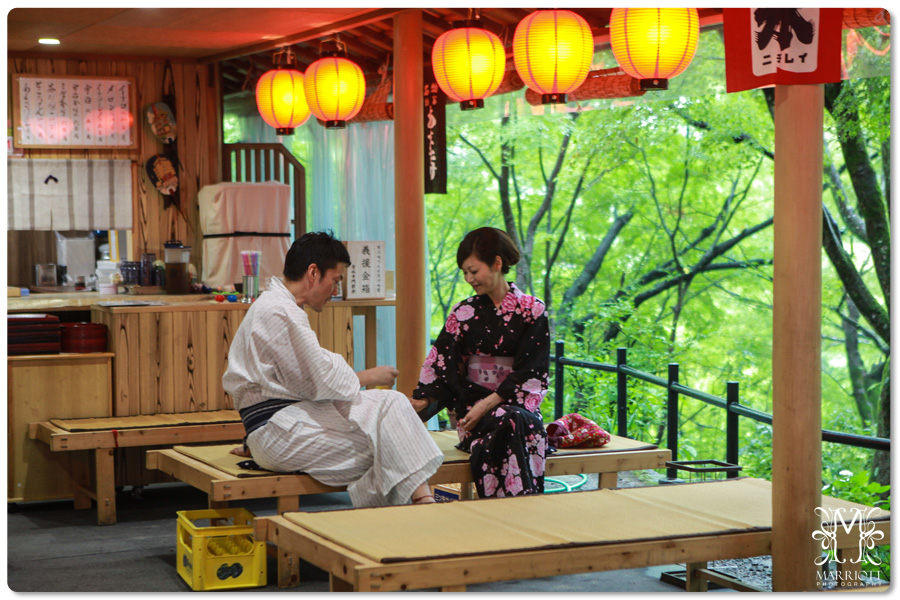 And then we moved on to the Golden Pavilion, Kinkaku-ji.  This place was gorgeous but was raining a bit, so hard to hold an umbrella and take pictures. It was too bad as it is a gorgeous Japanese garden.  Mike tried to calculate how much gold was used in the finishing of this, but we just decided a LOT.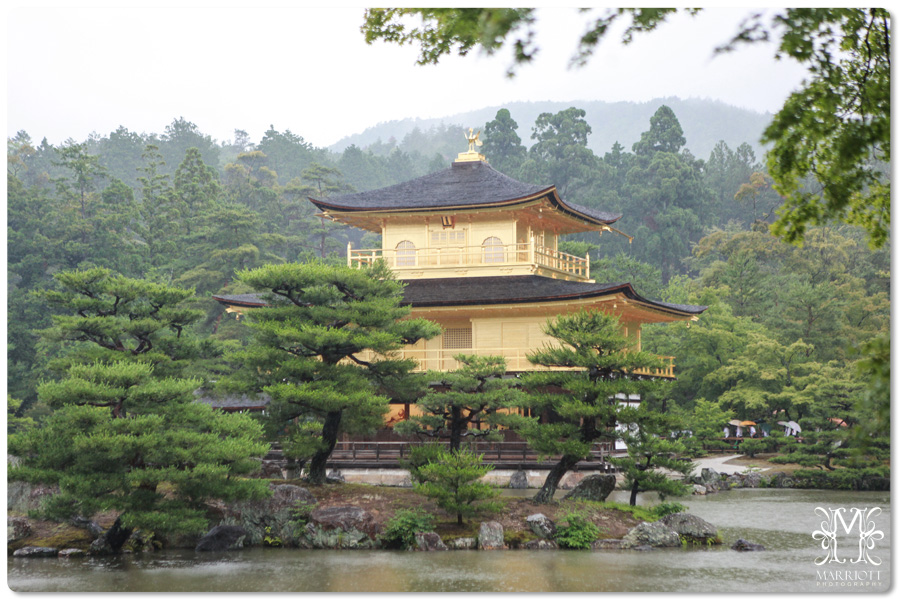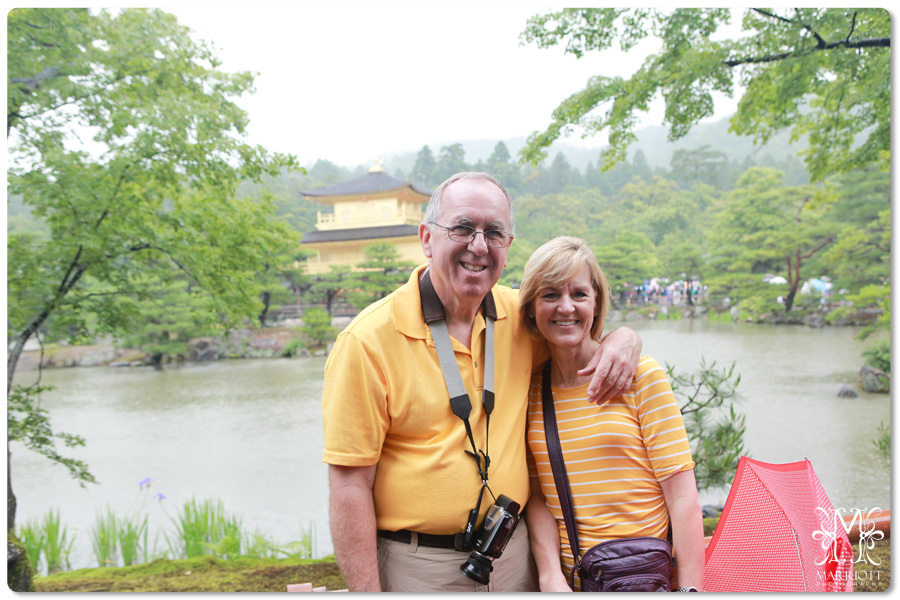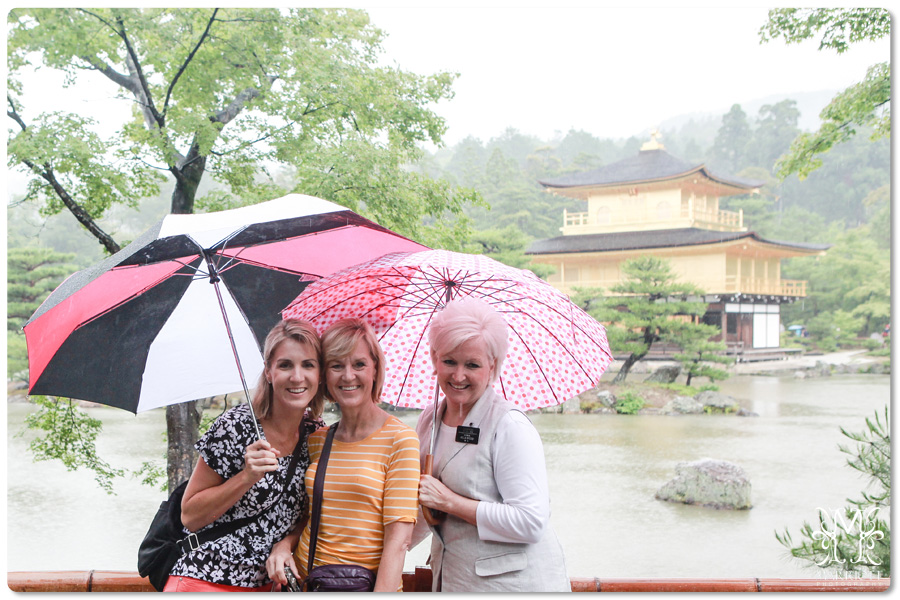 And finally in Kyoto, we went to visit the Thousand Gates.  There is a path from the main gate to the top of the mountain to an inner shrine that is lined with tens of thousands of torii (gates).  It was raining so hard by the time we got here that we only walked part of the way through the gates… it was incredible to see!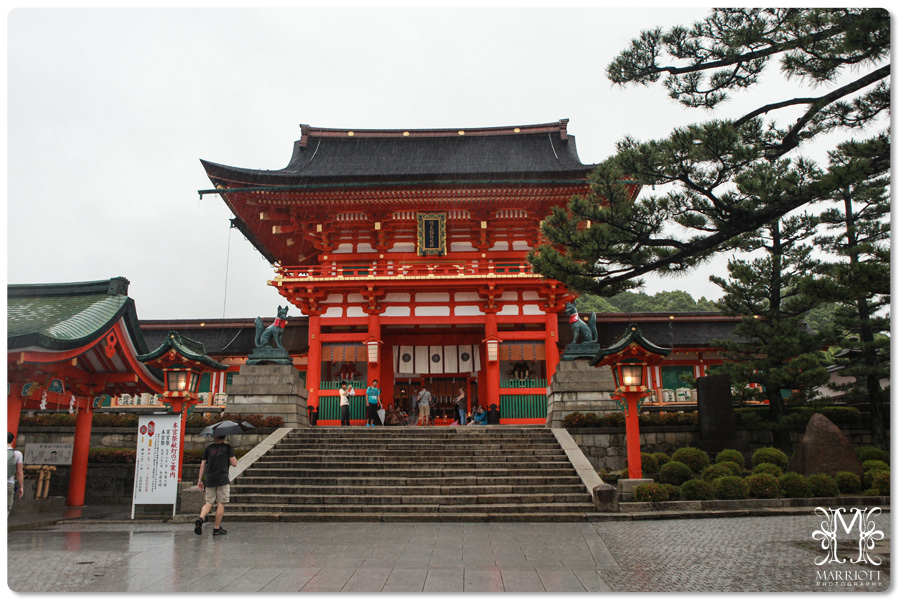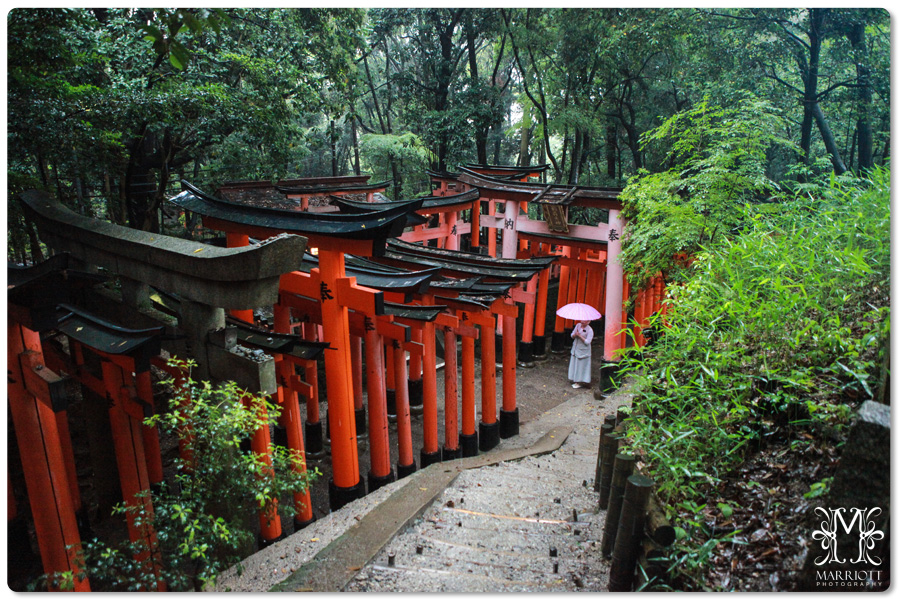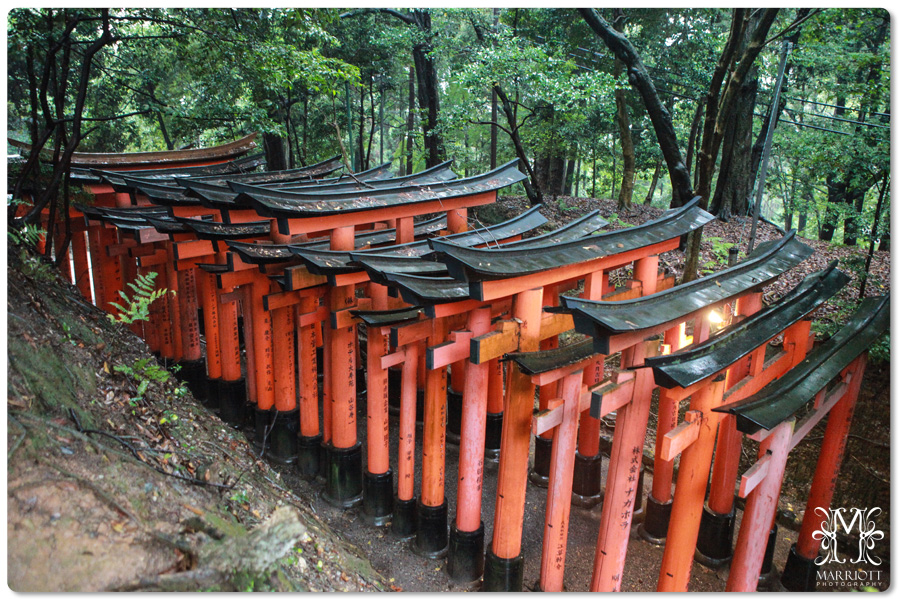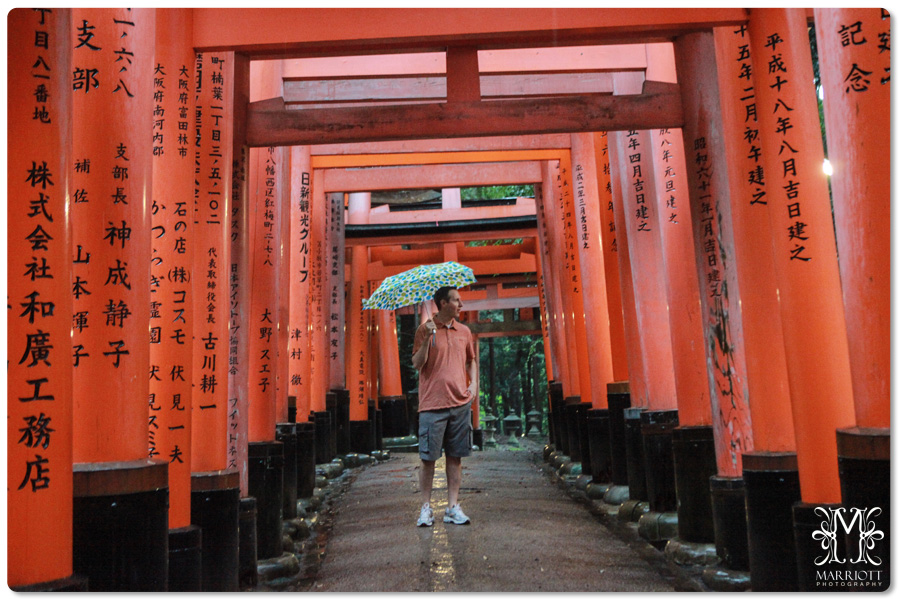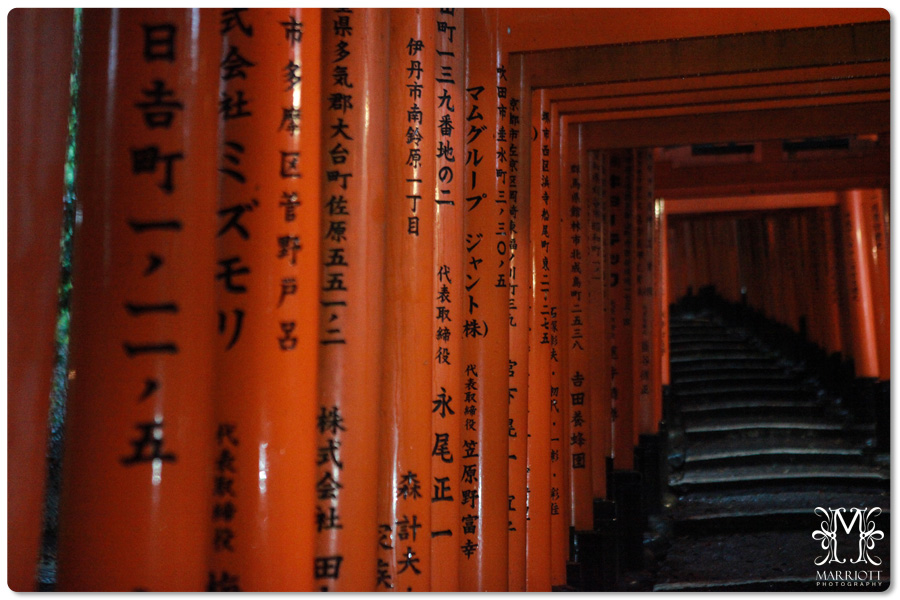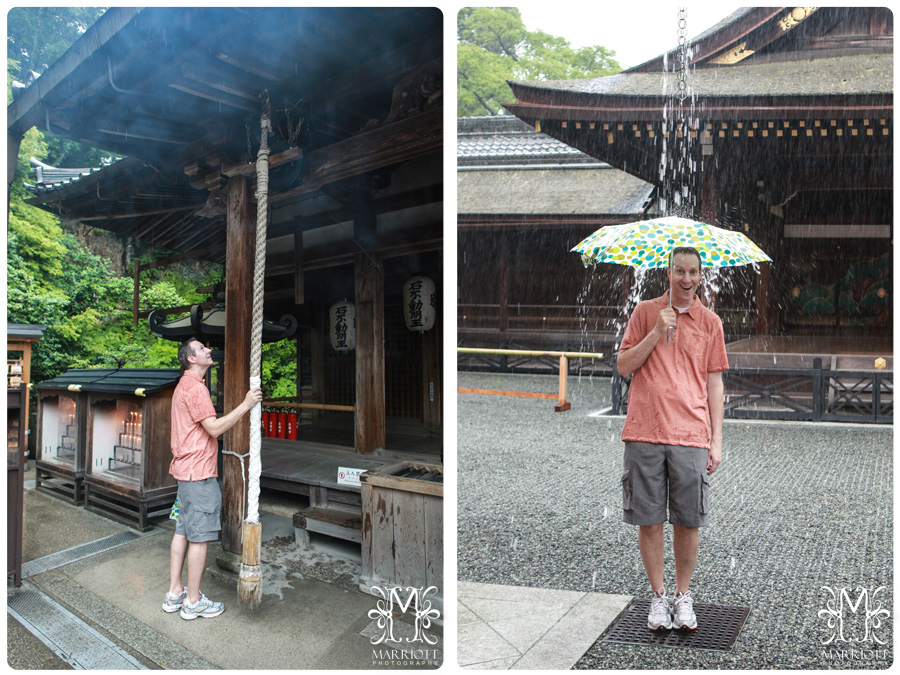 Next up, Osaka-jo or the Osaka Castle.  This beautiful castle is right down in the middle of the busy and crowded city of Osaka.  The huge stone walls around the double moat and large walls around the castle are absolutely incredible.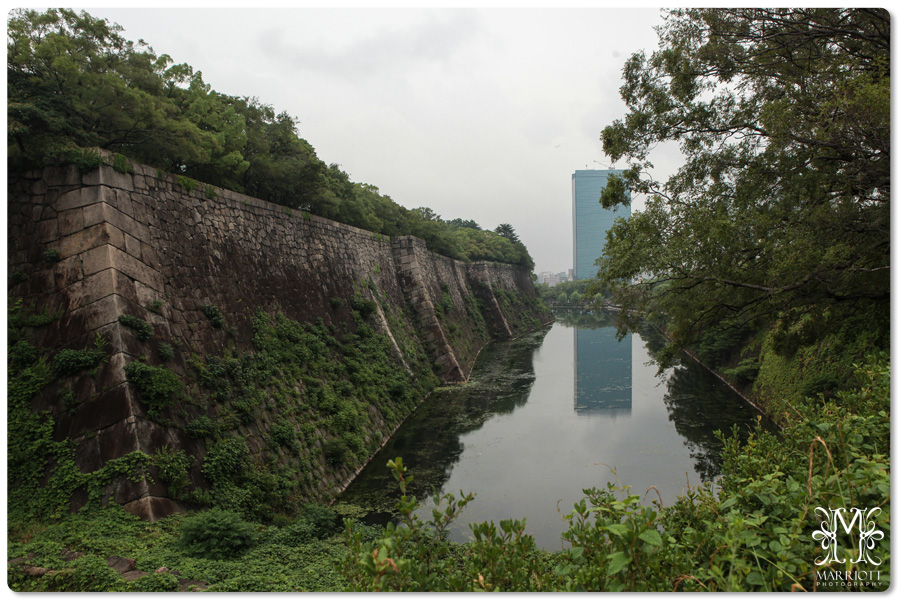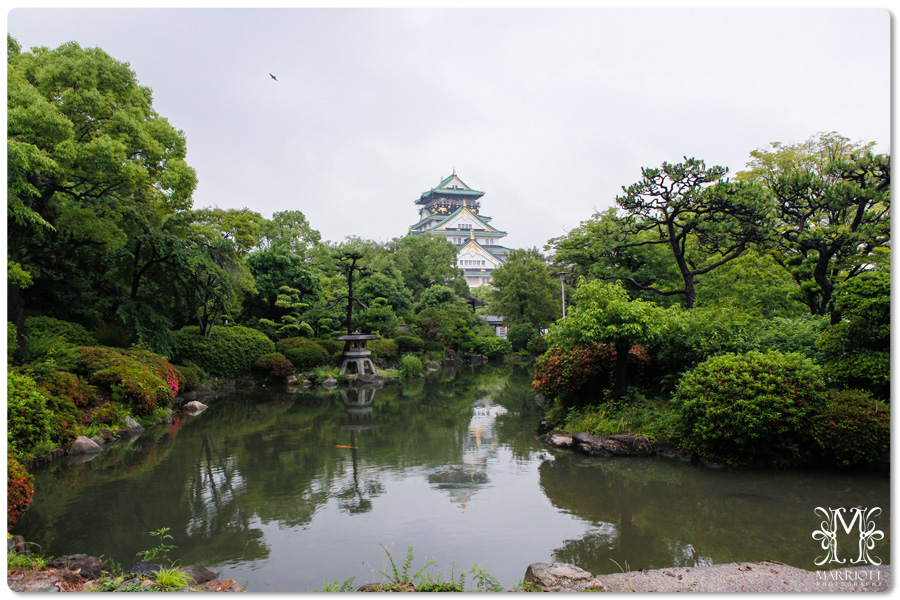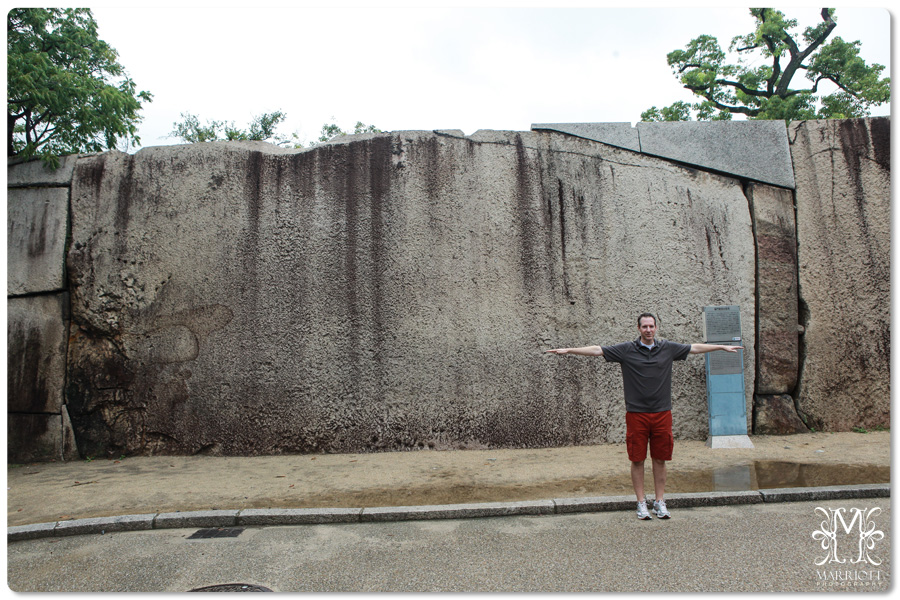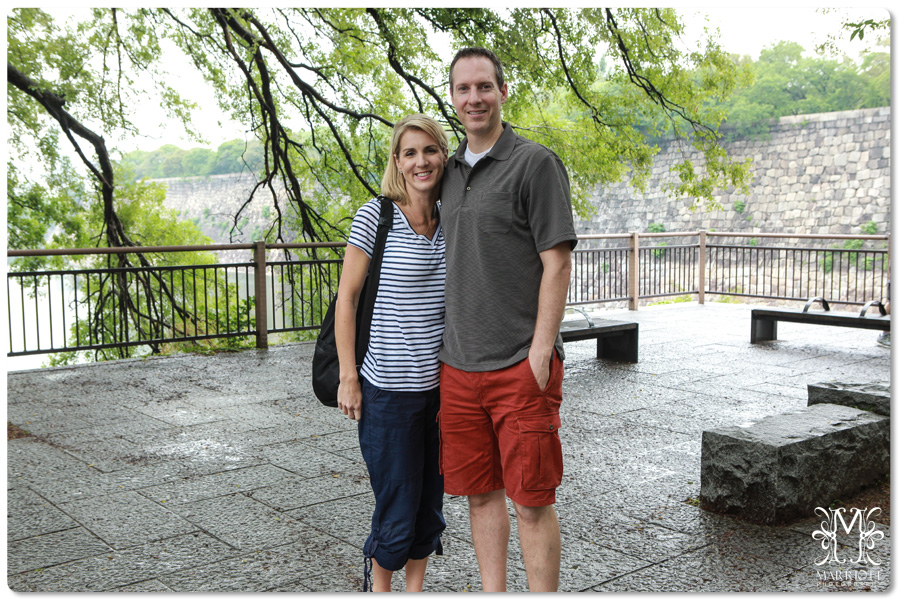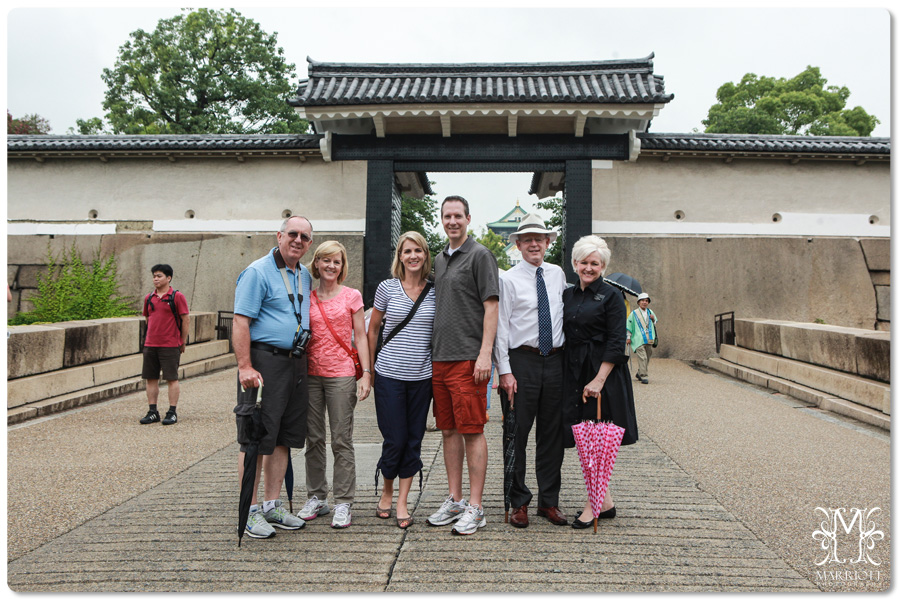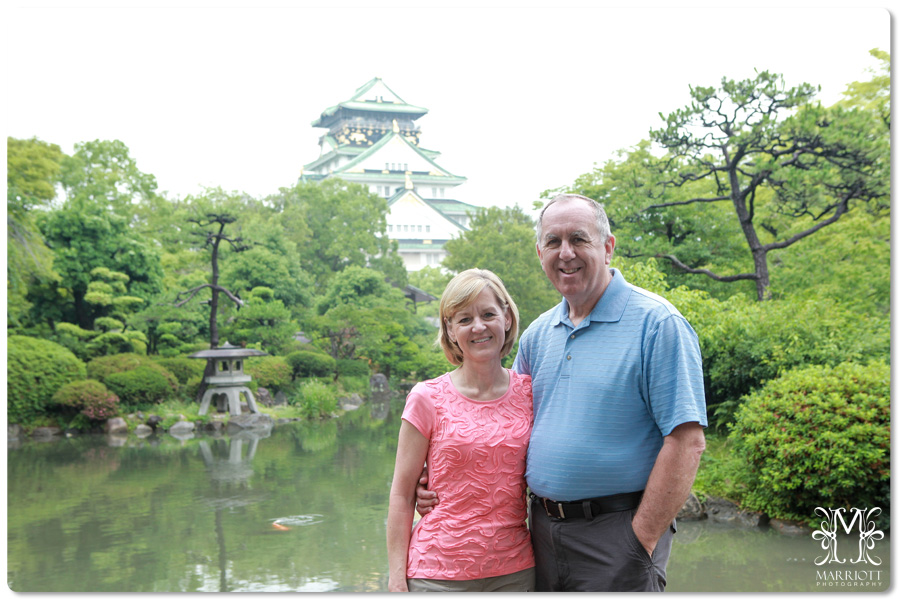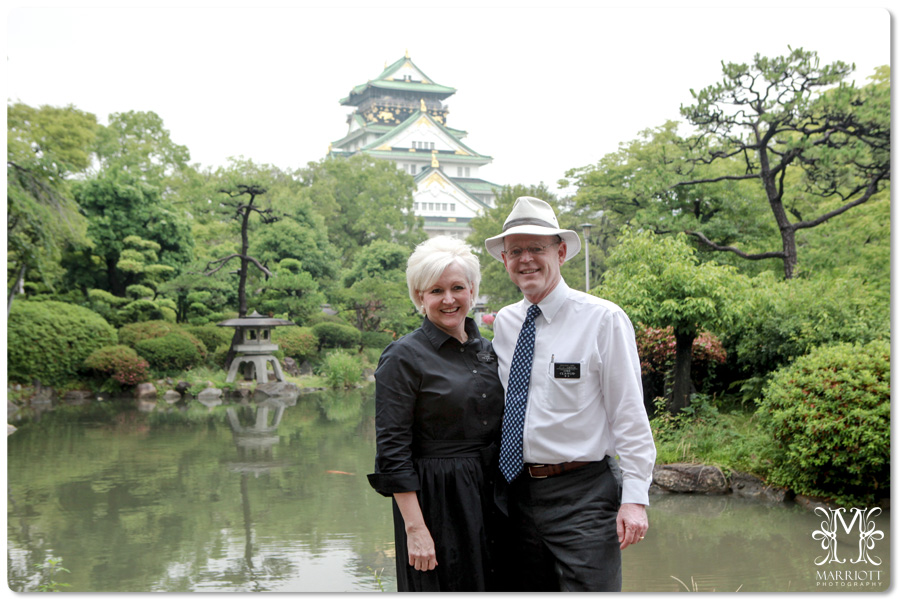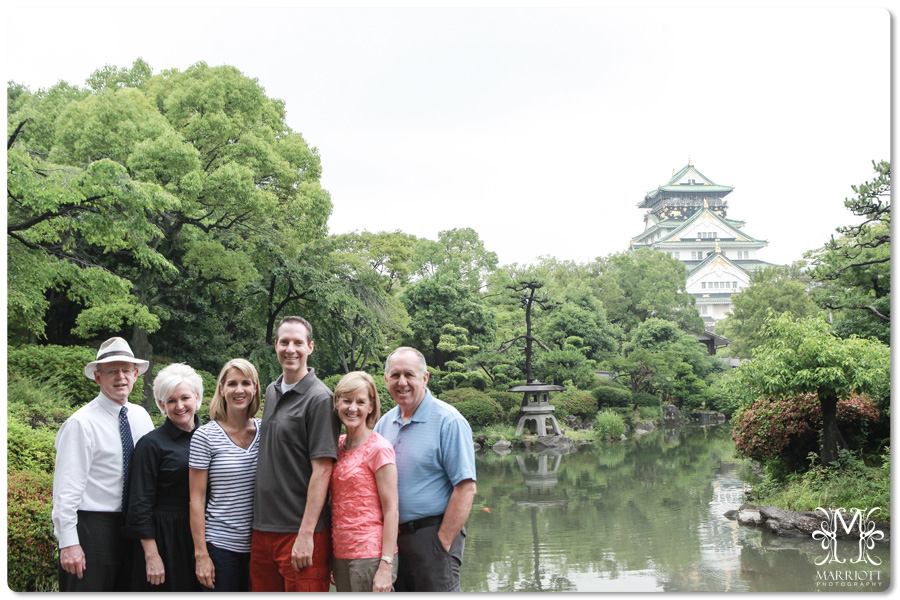 One of the most unique and interesting cities, Nara, had this beautiful temple.  The Todaiji Temple is the world's largest wooden building.  It houses the country's largest bronze Budha.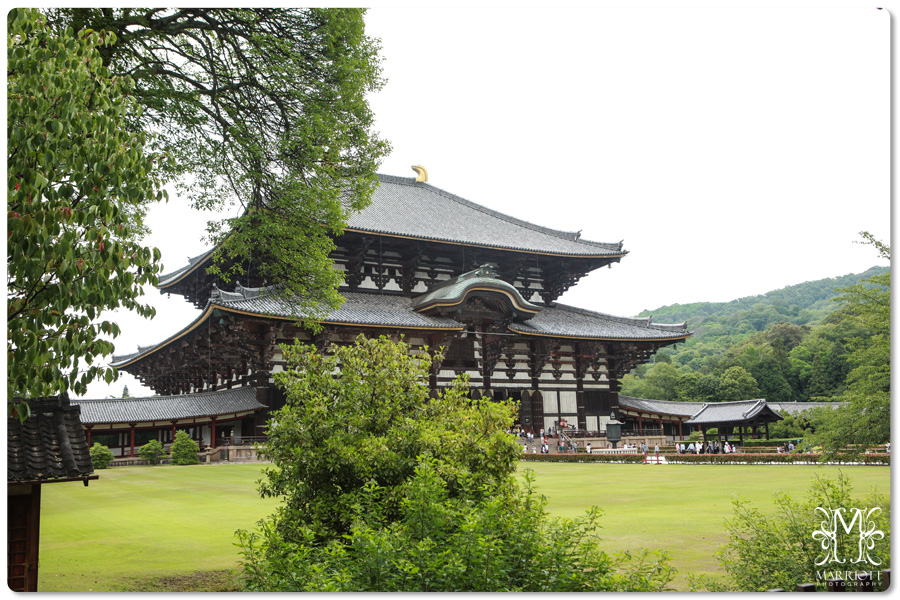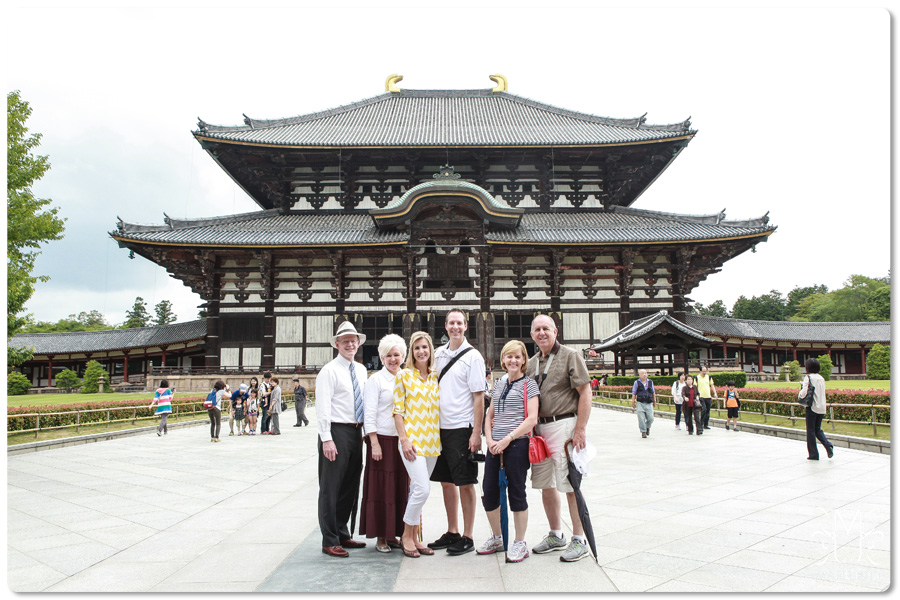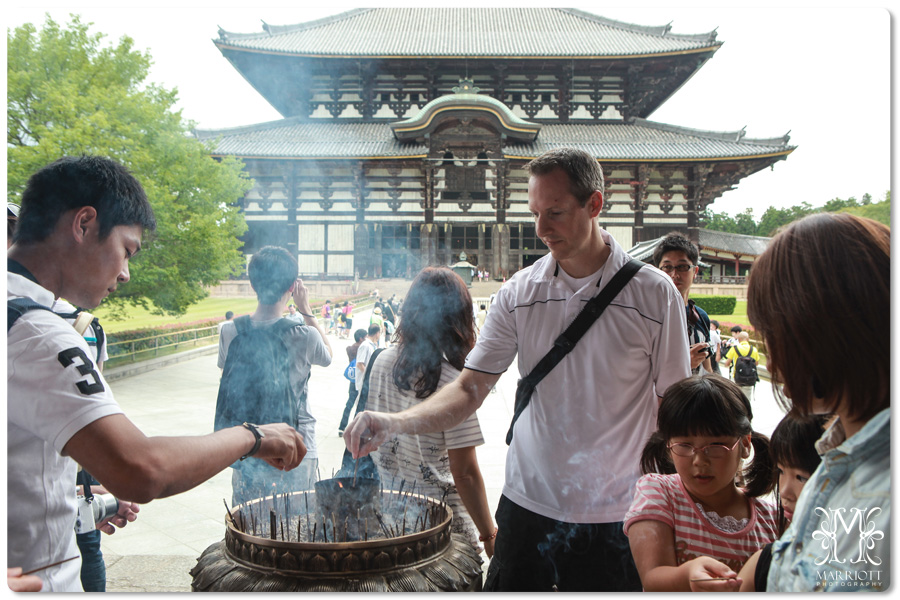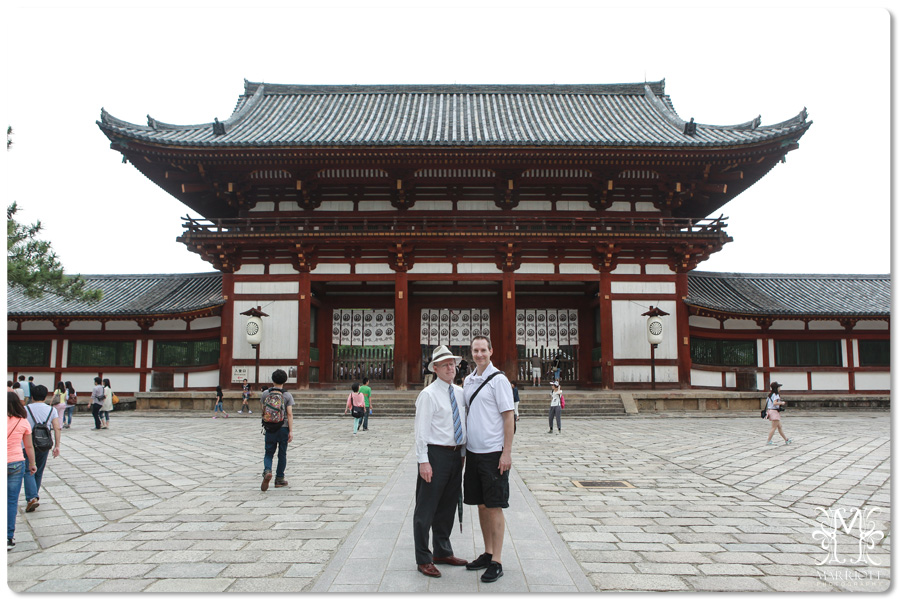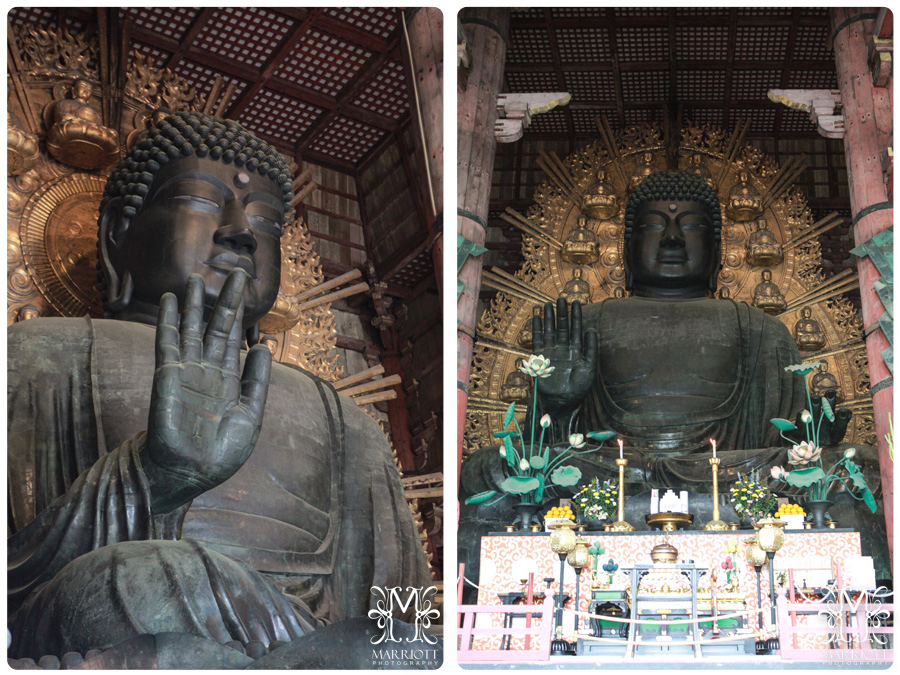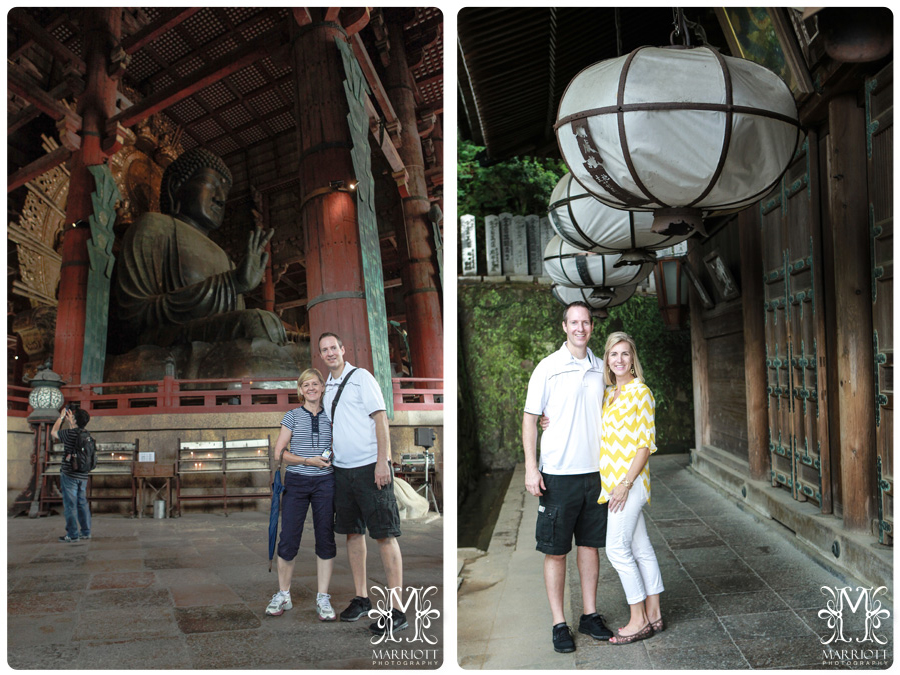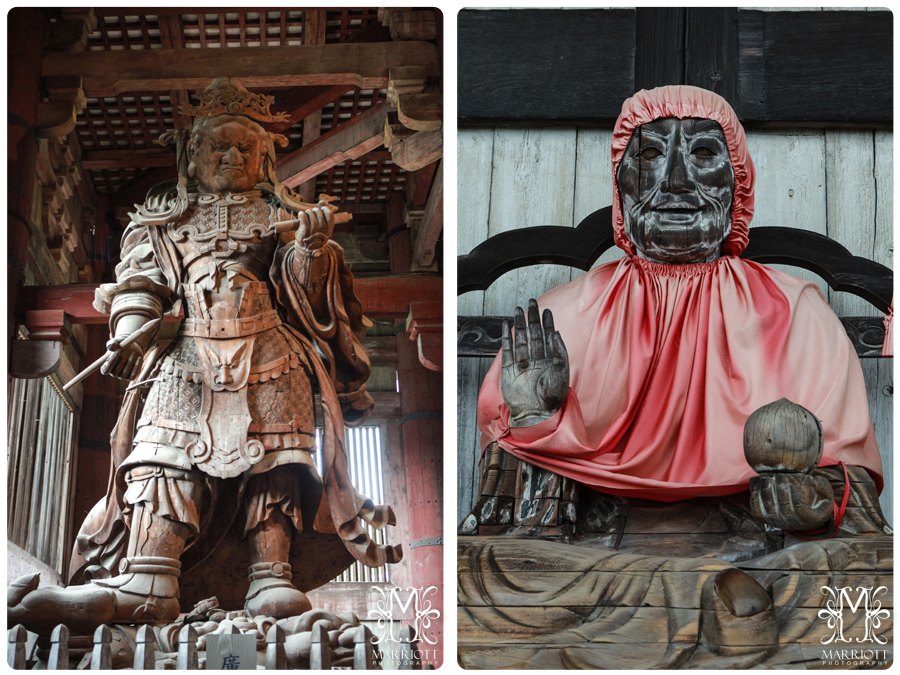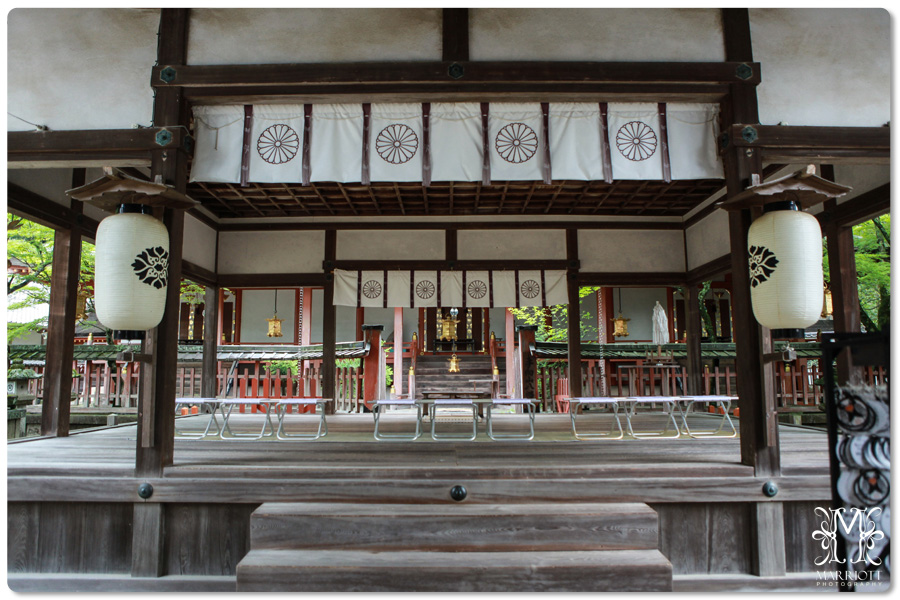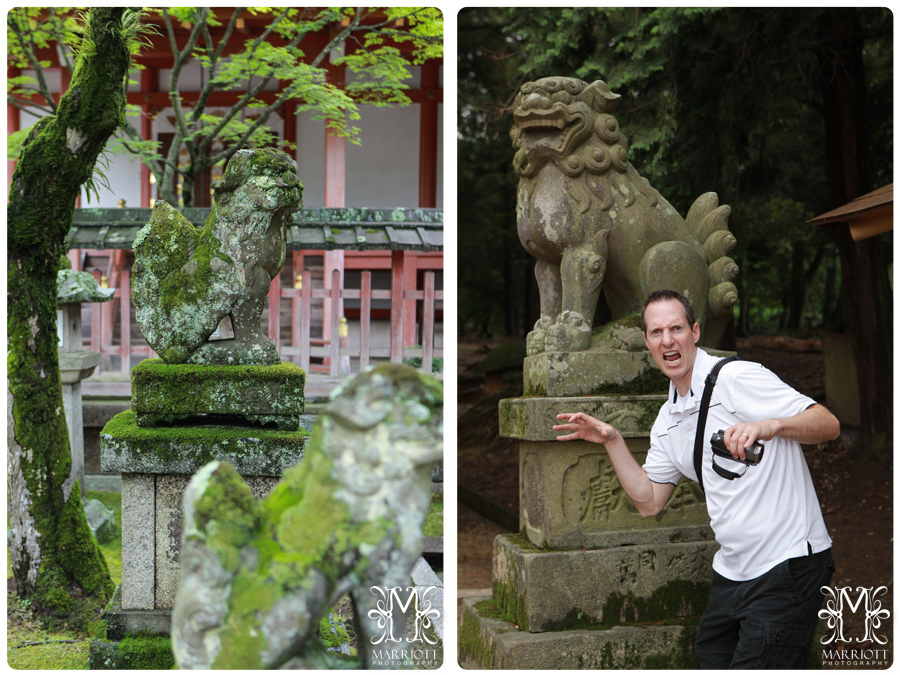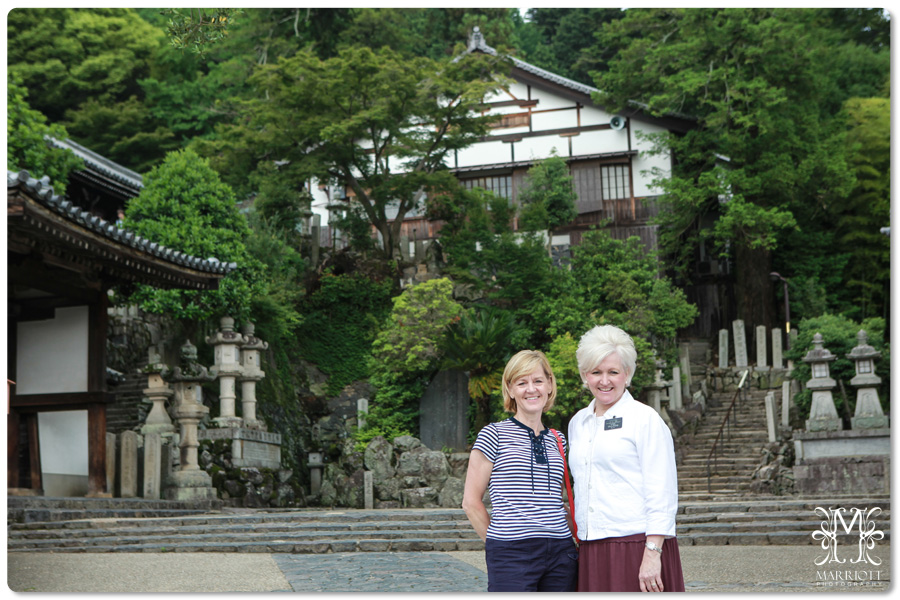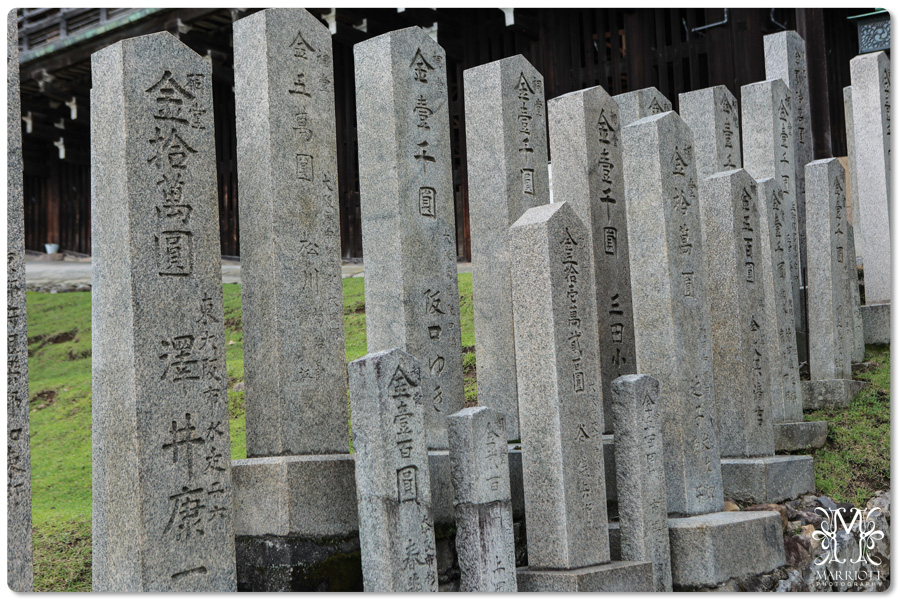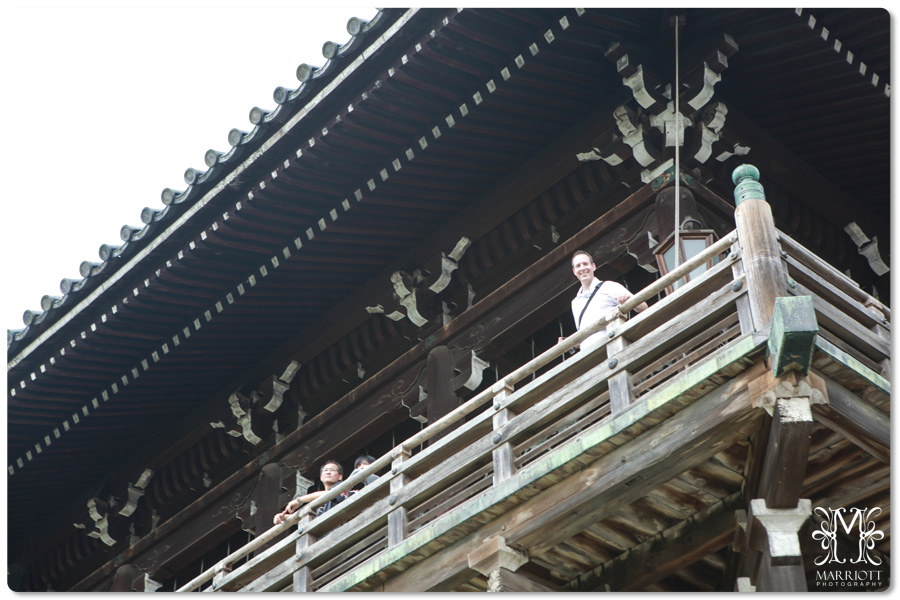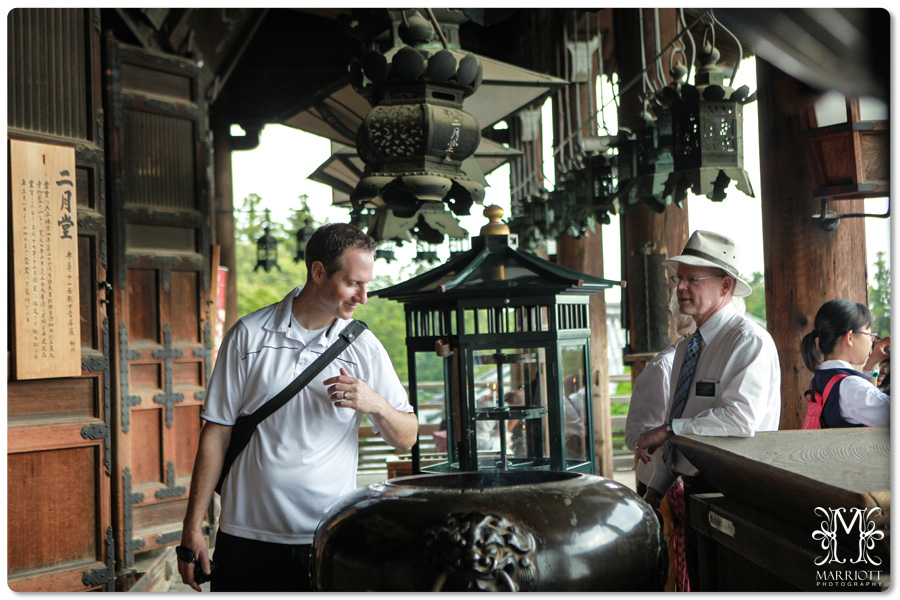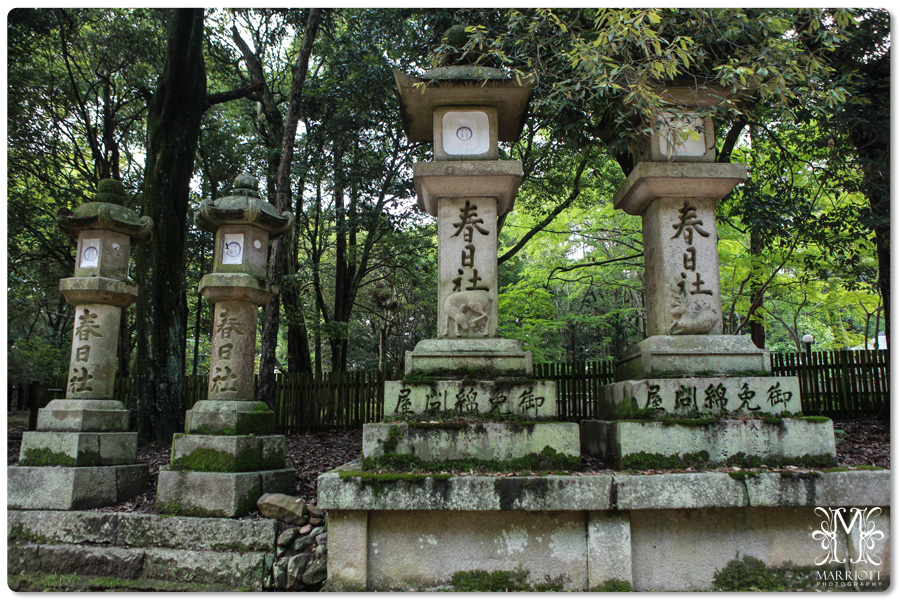 And now on to Tokyo.  We spent the second half of our time in Japan based out of Tokyo, taking a few day trips to nearby cities.  The first stop was the large, famous, and very commercialized Senso-ji Temple.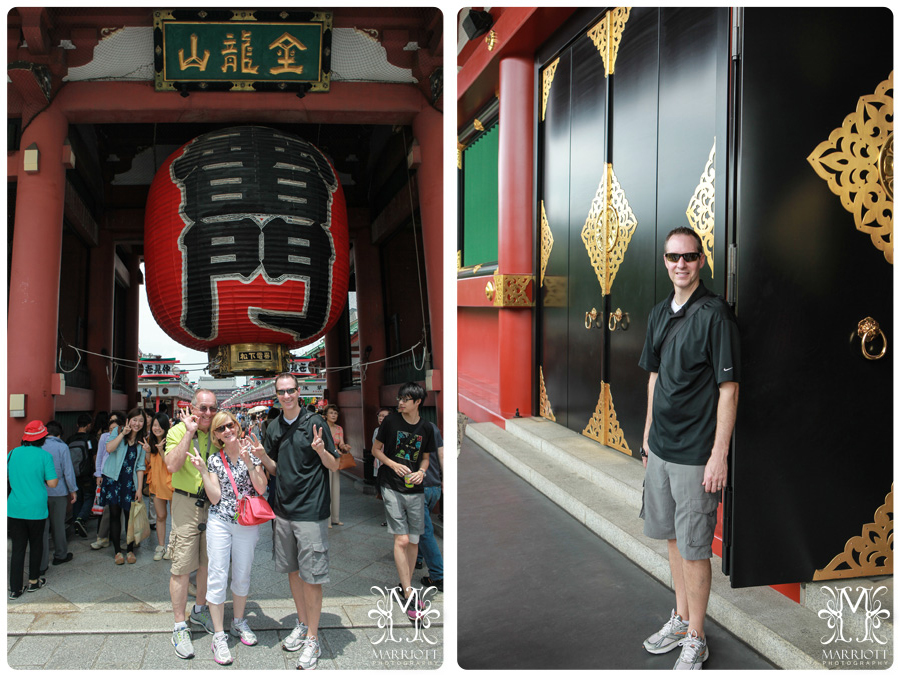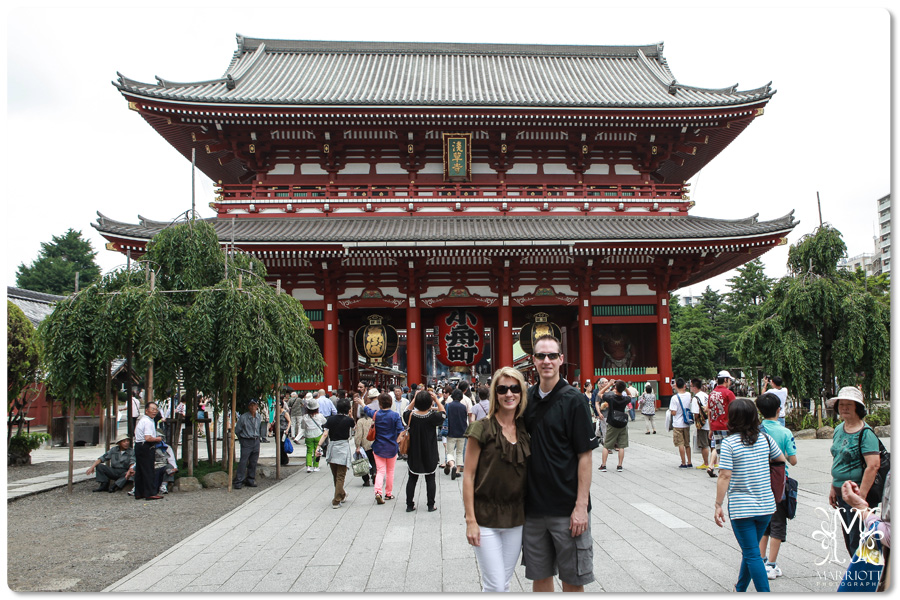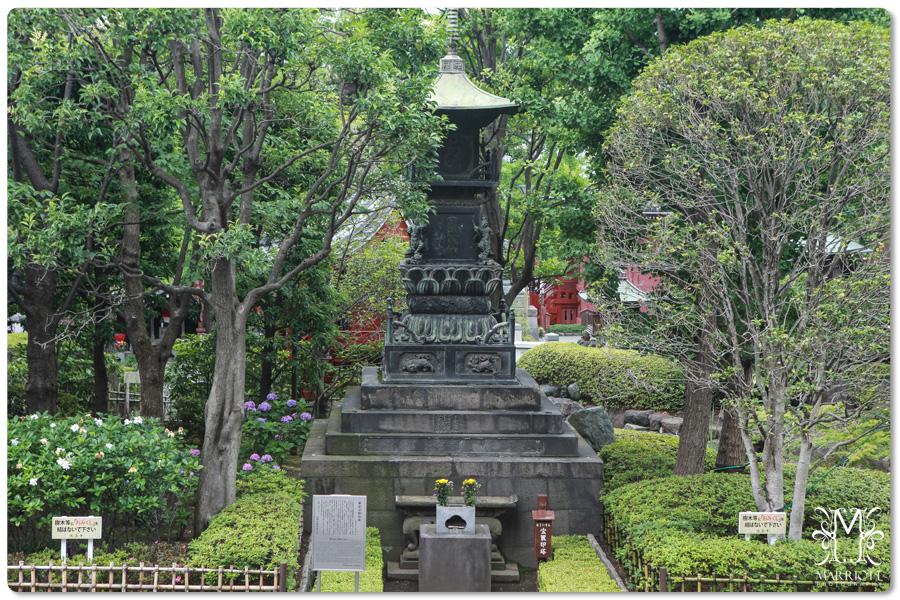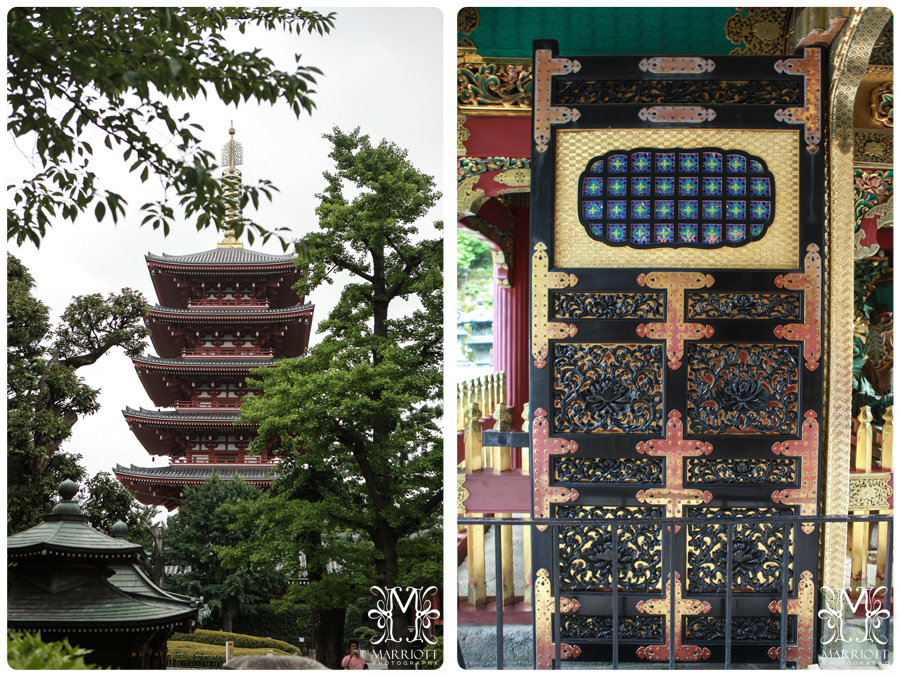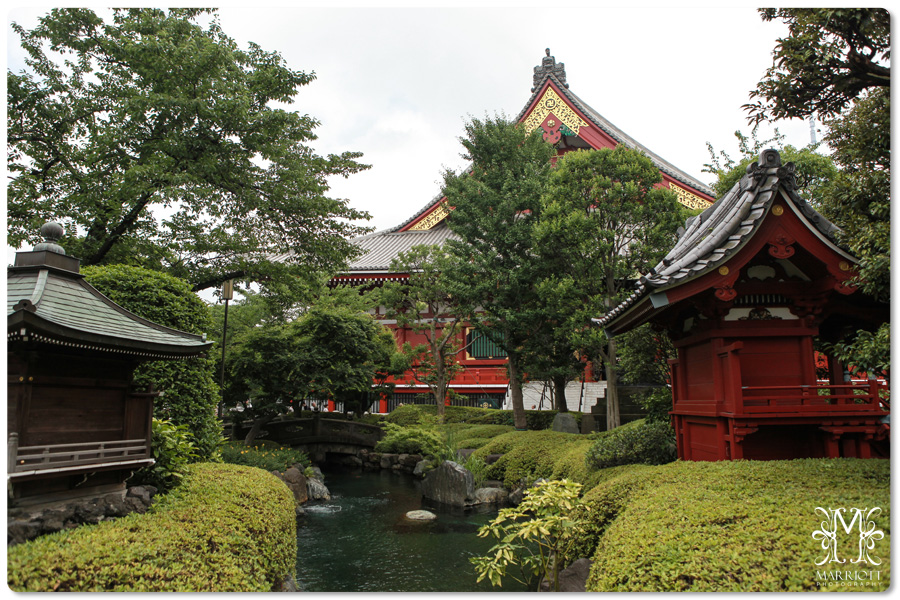 And now onto my favorite city, Nikko, for the gorgeous countryside, beautiful shrines and temples, and great hiking.  Nikko is about 2 hours north of Tokyo on the Shinkansen and was a fabulous day trip.  In fact, I definitely could have spent a second day there hiking around and enjoy the peaceful country.
I honestly can't remember all of these temple names and which is which, but they were the most ornate, gorgeous, detailed buildings I have ever seen.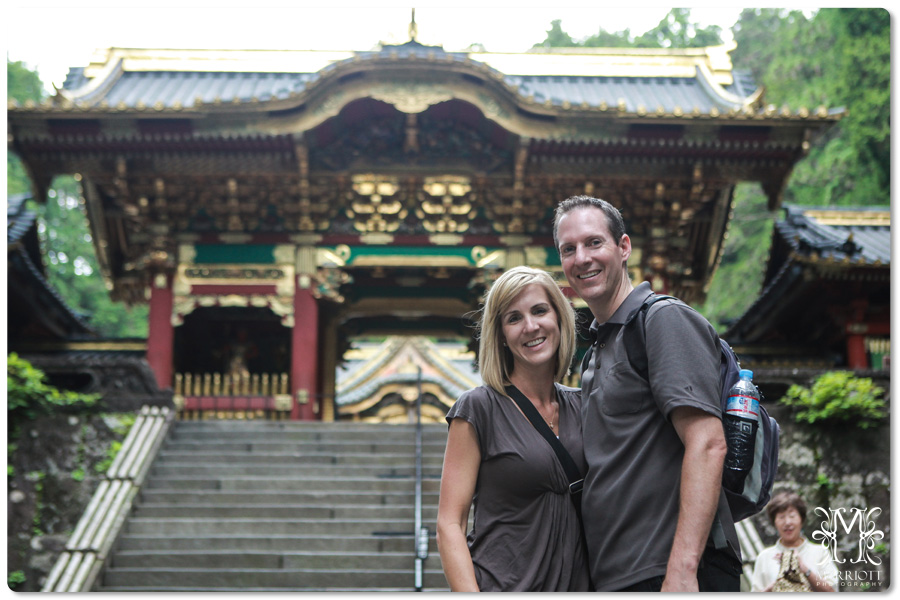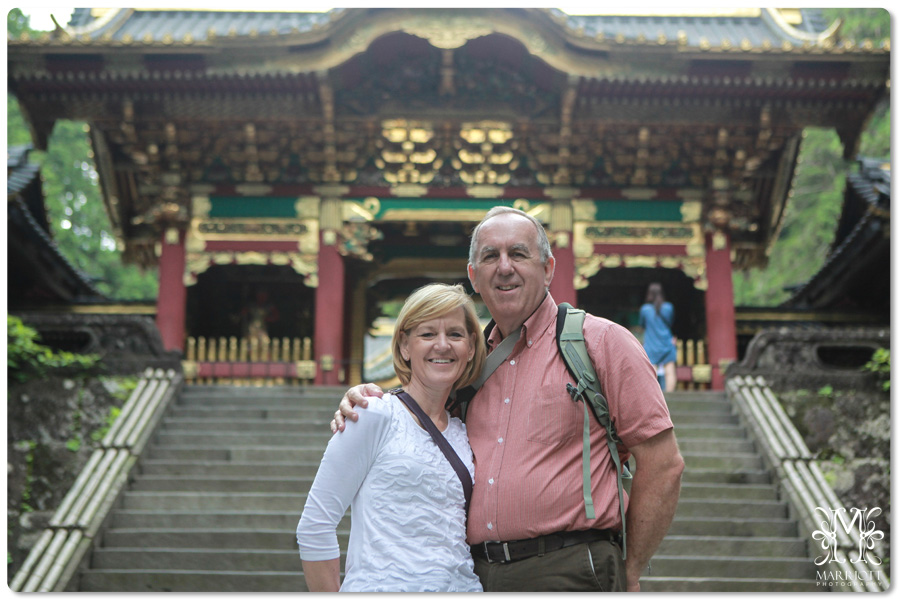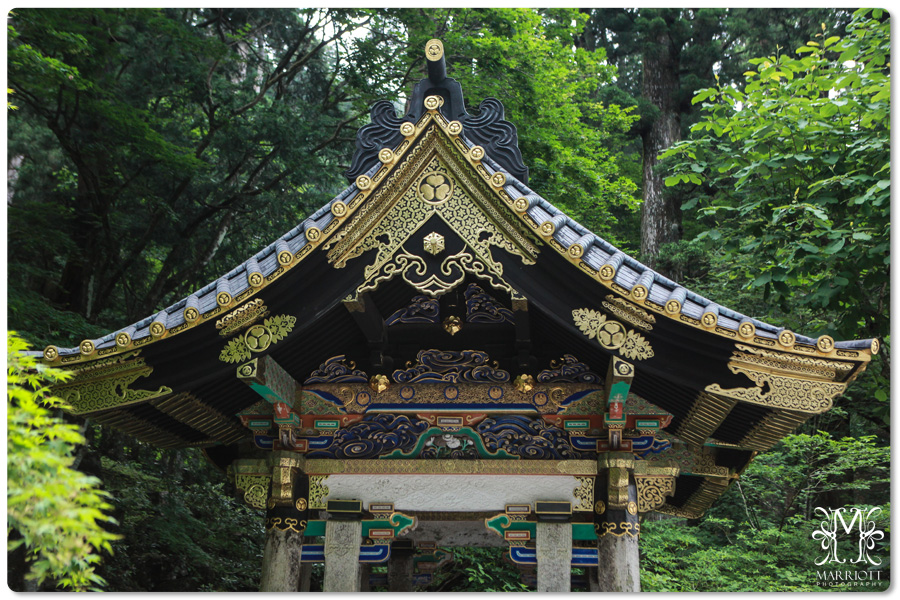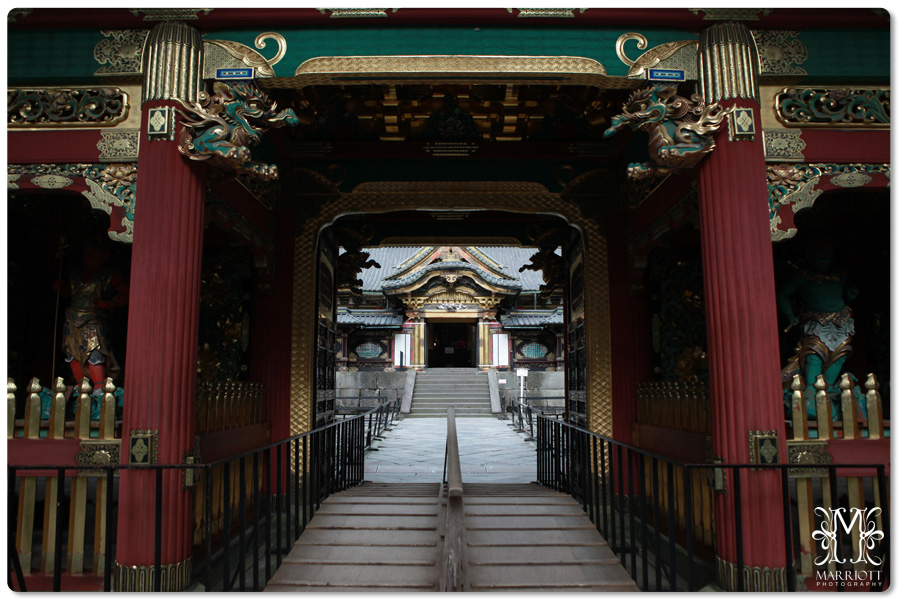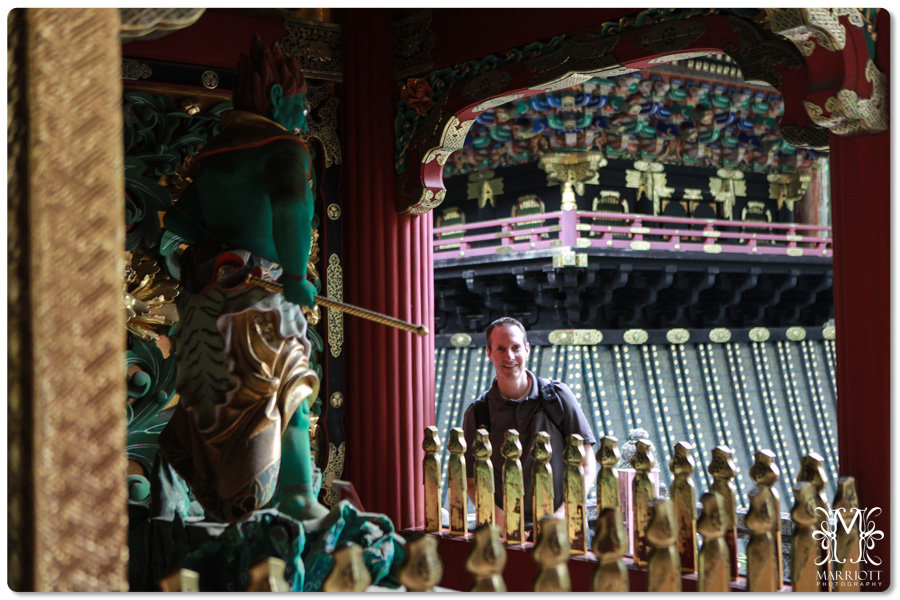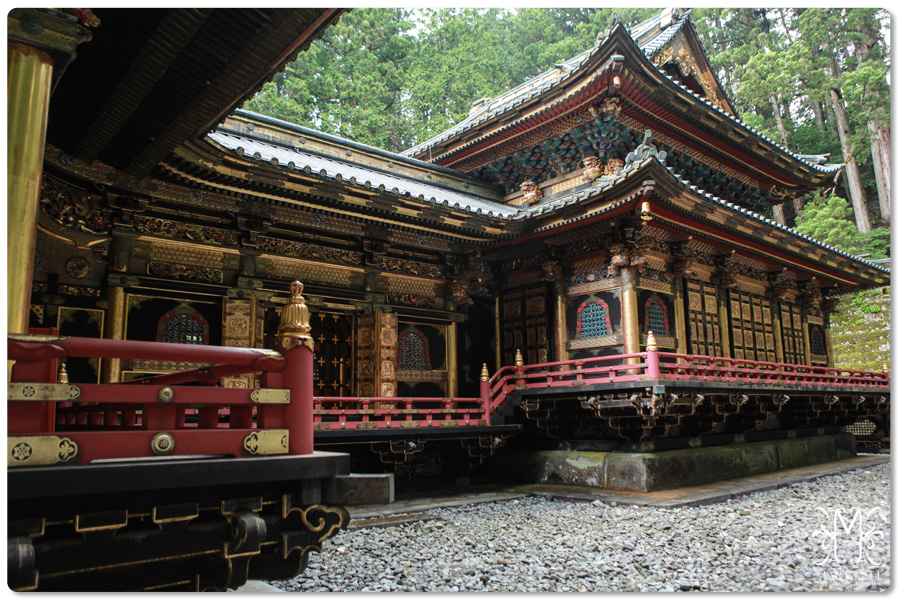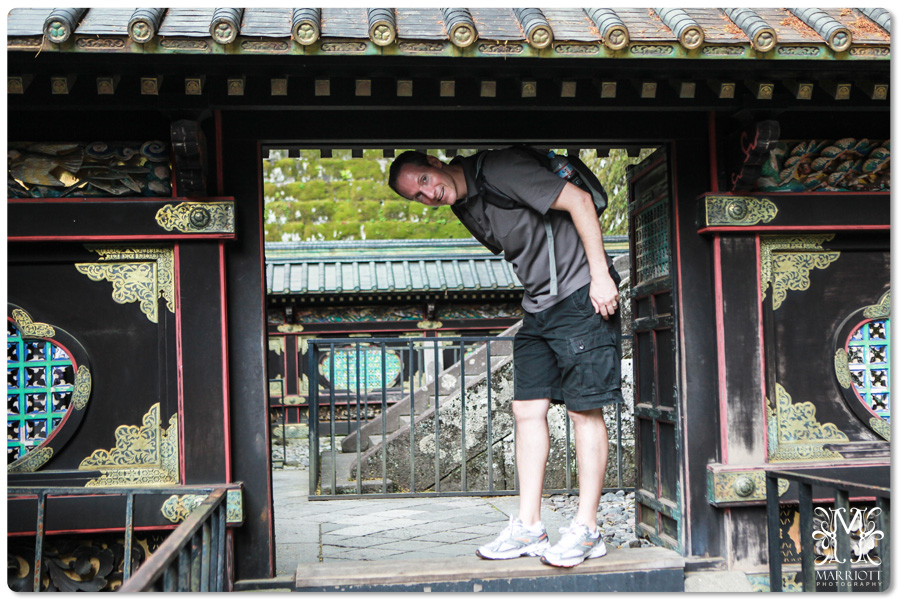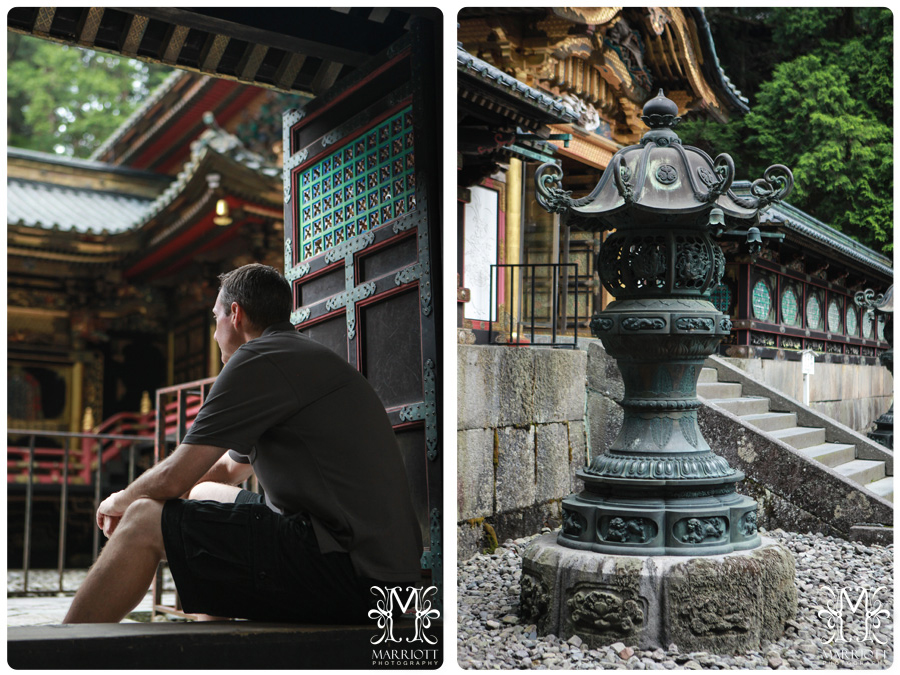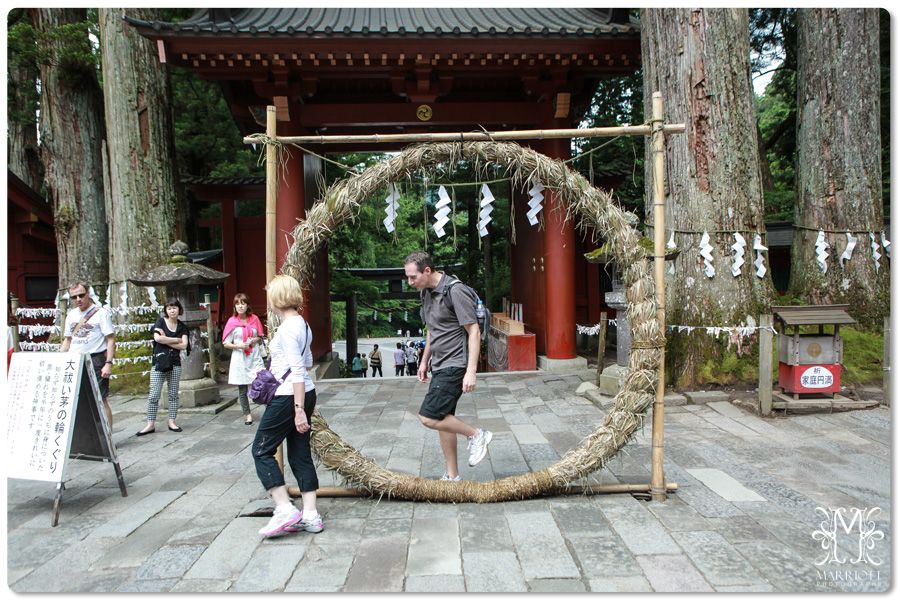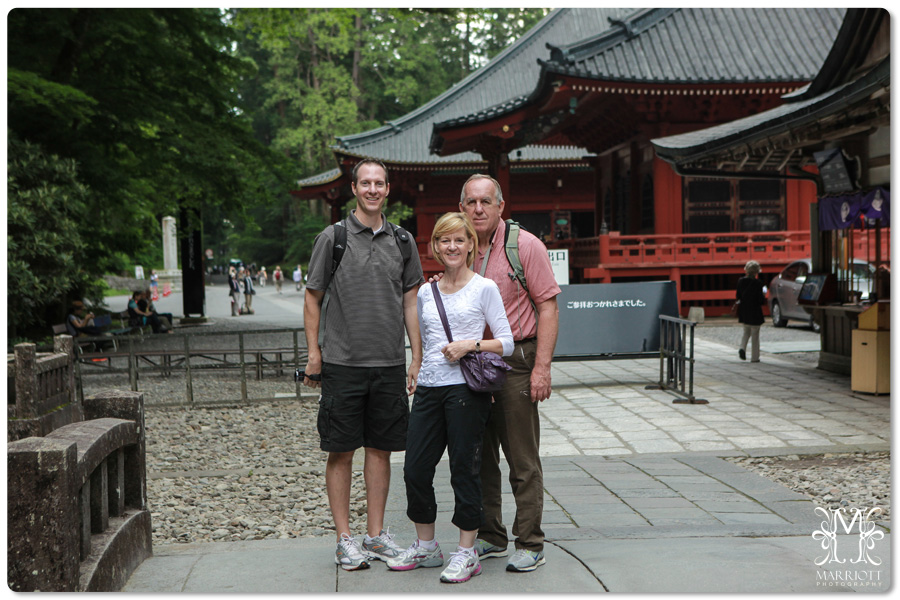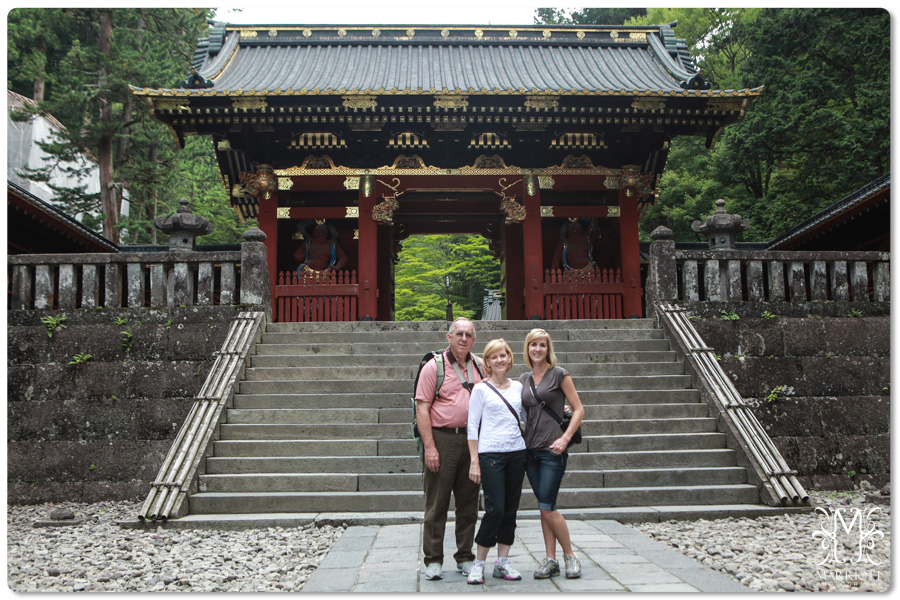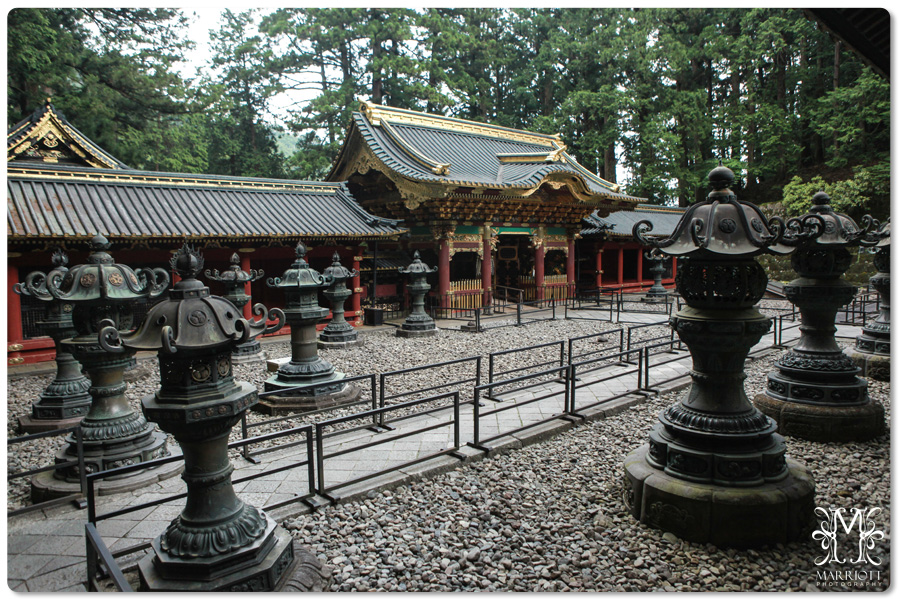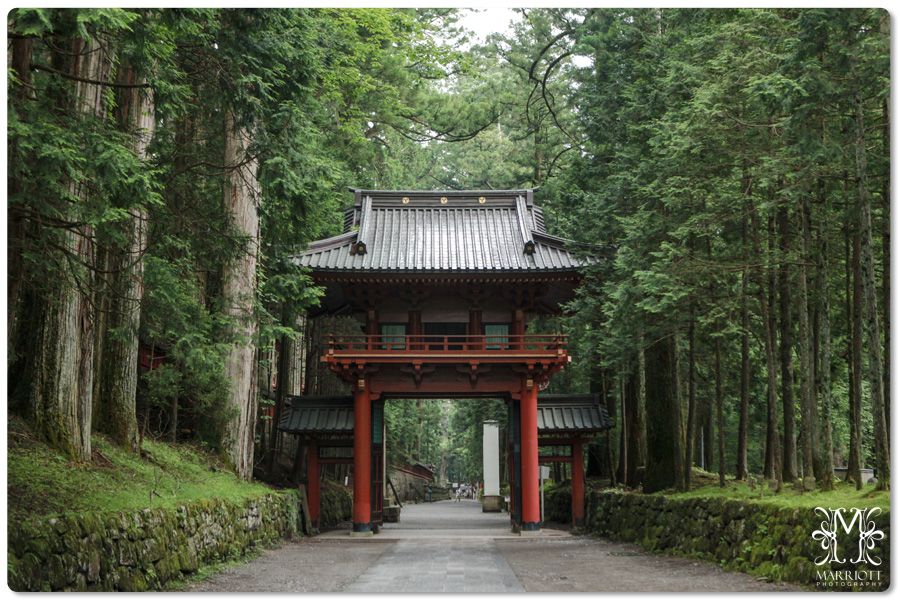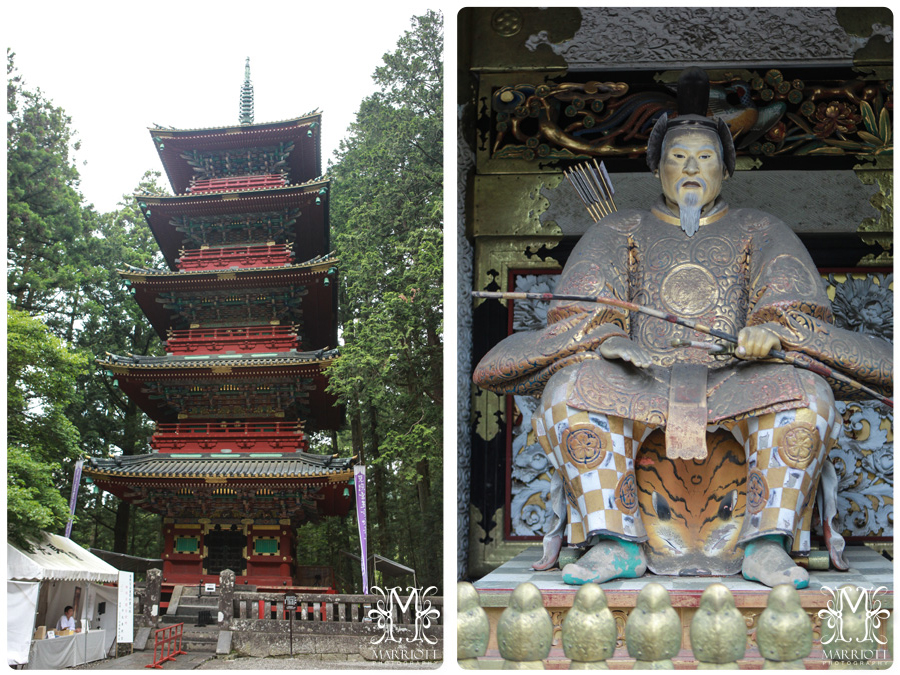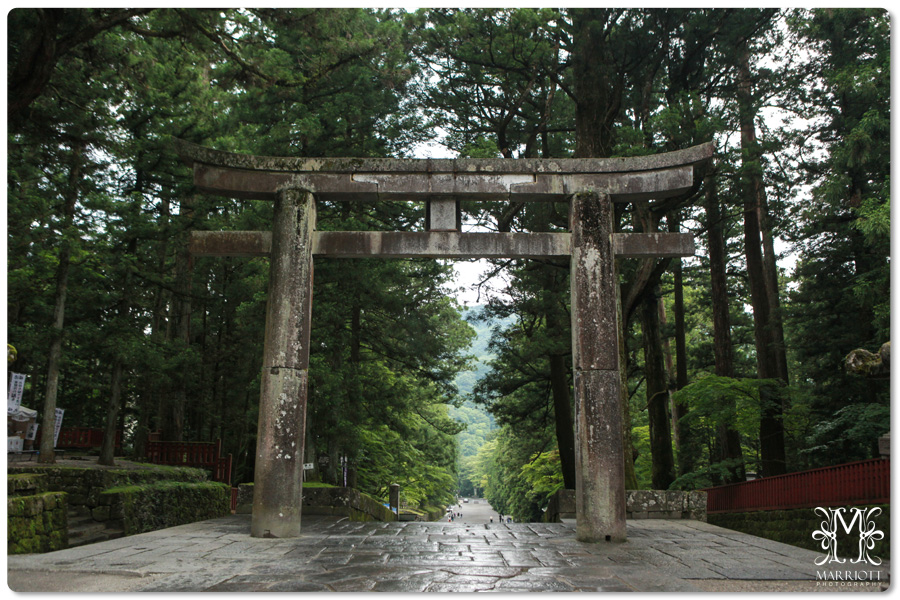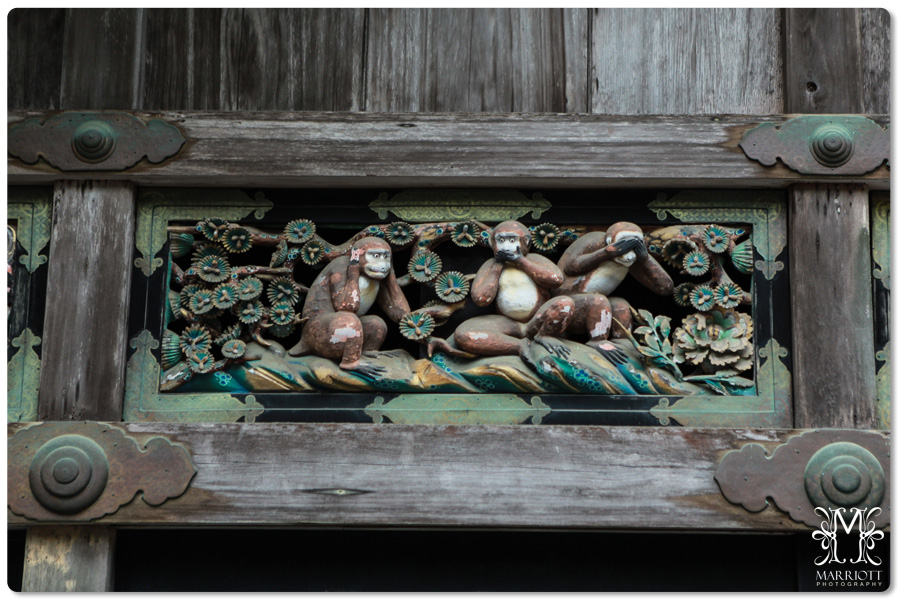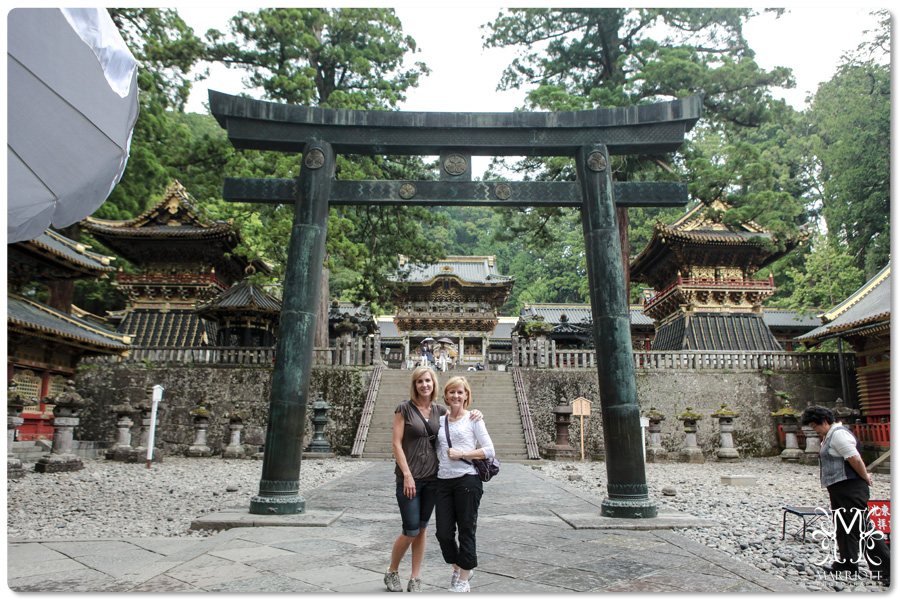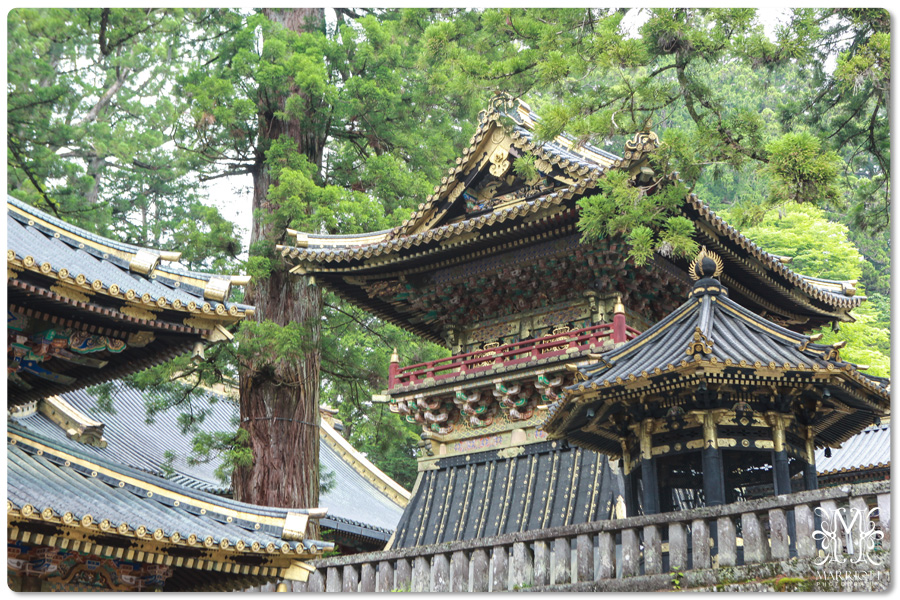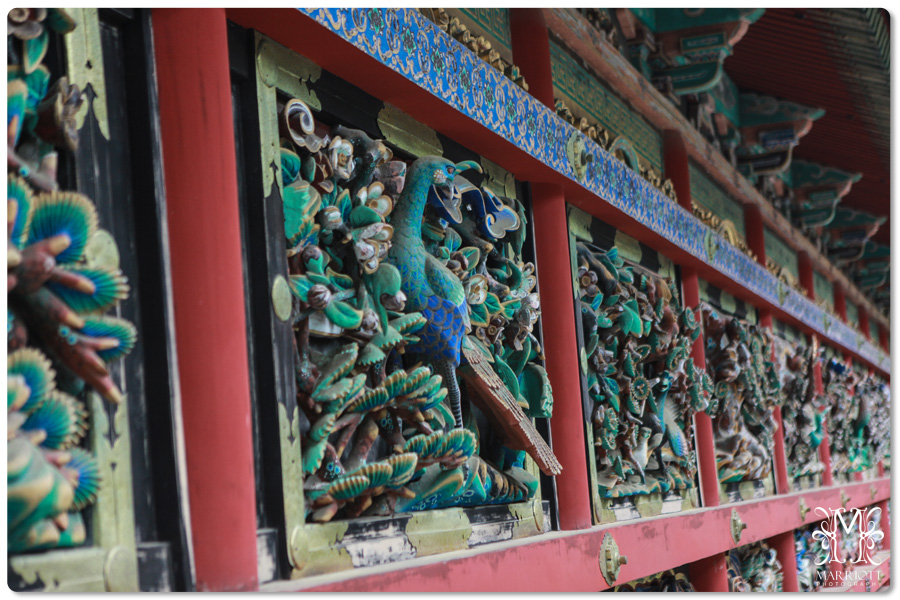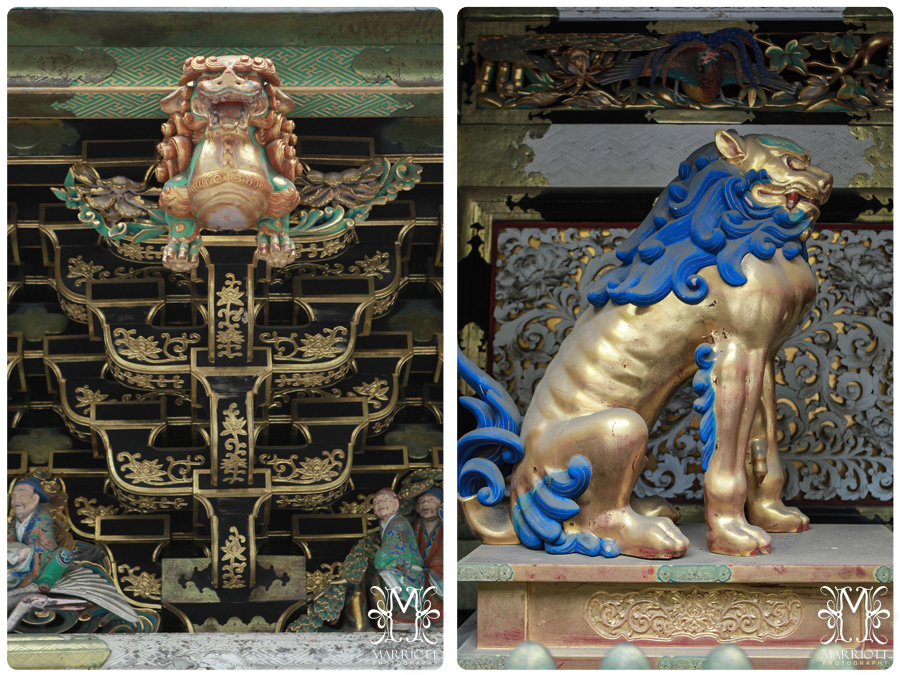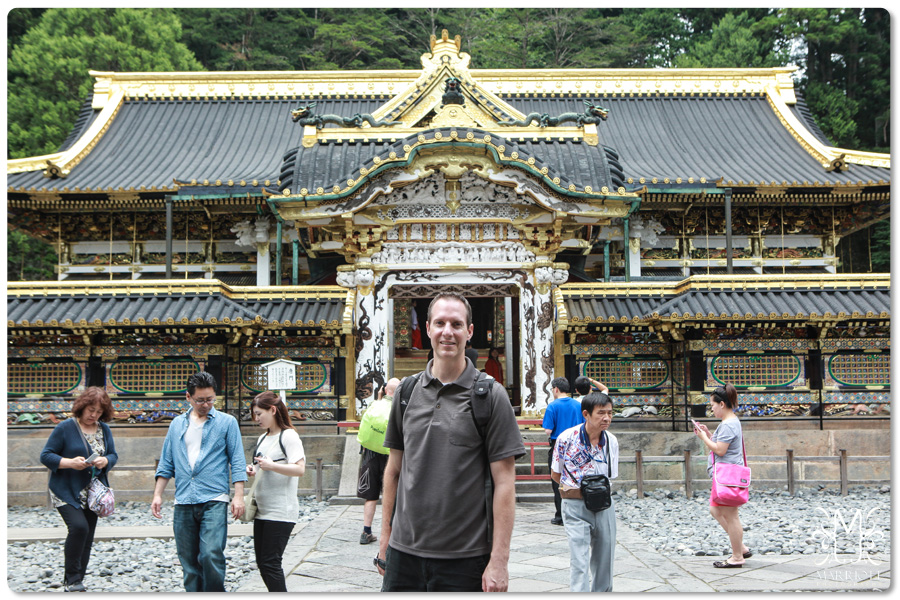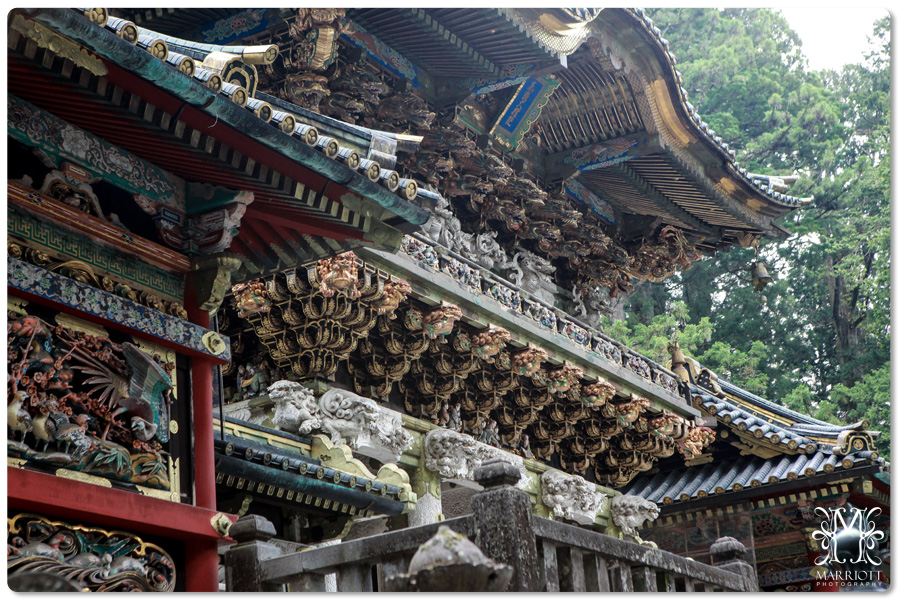 It was amazing that not only did we make it to Nikko after making many mistakes (buying the wrong train tickets, walking the long way to catch connections, etc), but also made it home!  After visiting several of the temples and shrines in the area, Mike and I decided to go visit one more.  The map we had was a bit confusing.  It wasn't grouped close to the others, and asking people they said it was about an hour's walk to get there, and that you could not drive to it.  The weather was gorgeous, the scenery nice, so we decided to go for it.  We had about 2.5 hours until we needed to catch our train back to Tokyo, so we figured that we could do the walk faster than the average person.
We walked up this road for quite 5-10 minutes: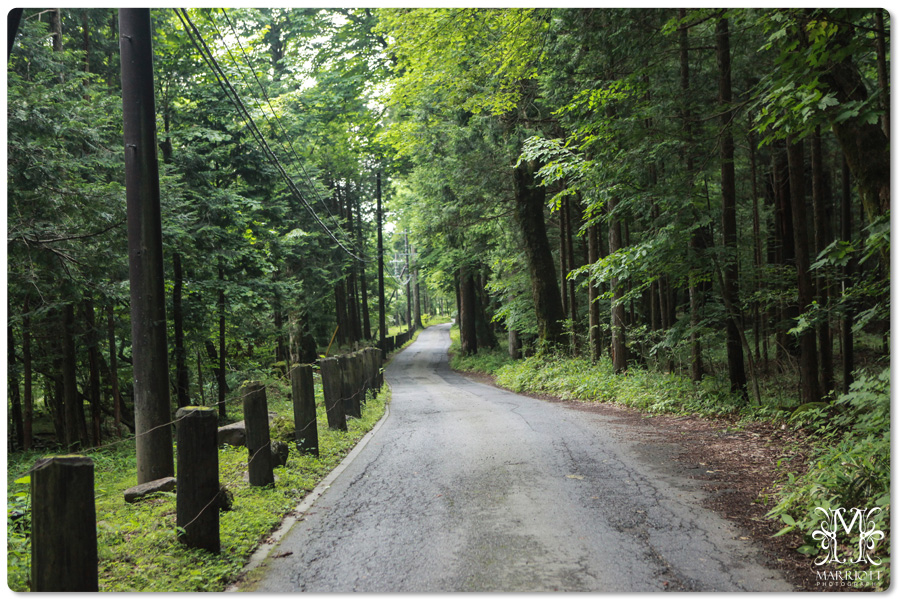 When some cars started coming down, we jumped over to this great little sidewalk just off the road: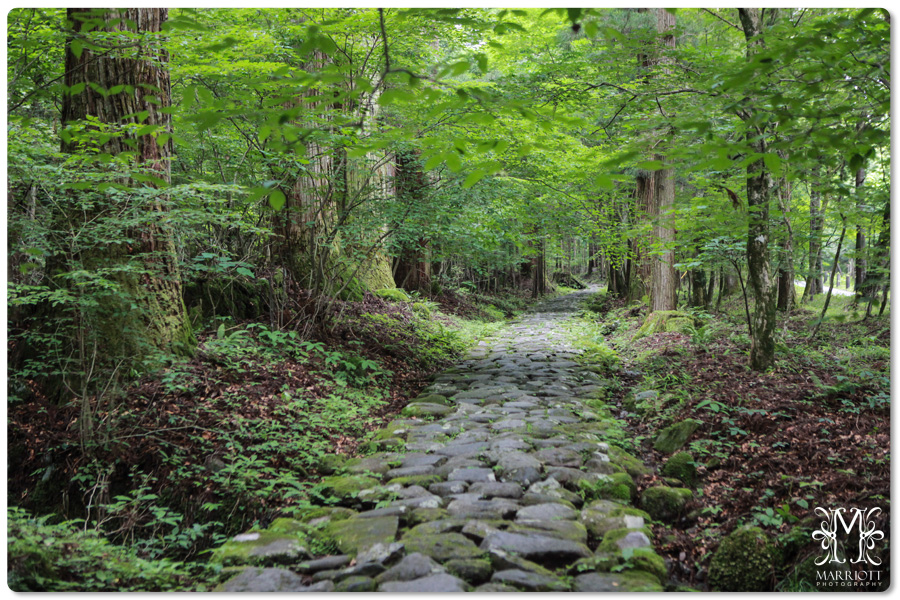 We kept commenting about how incredible this path was, but it was very difficult to walk on, so we jumped back over to the road.  The trees were so thick it was very hard to see the path from the road in most places.  Another 5-10 minutes up the road, we stopped at this bride to take a picture of the river that was running along side us: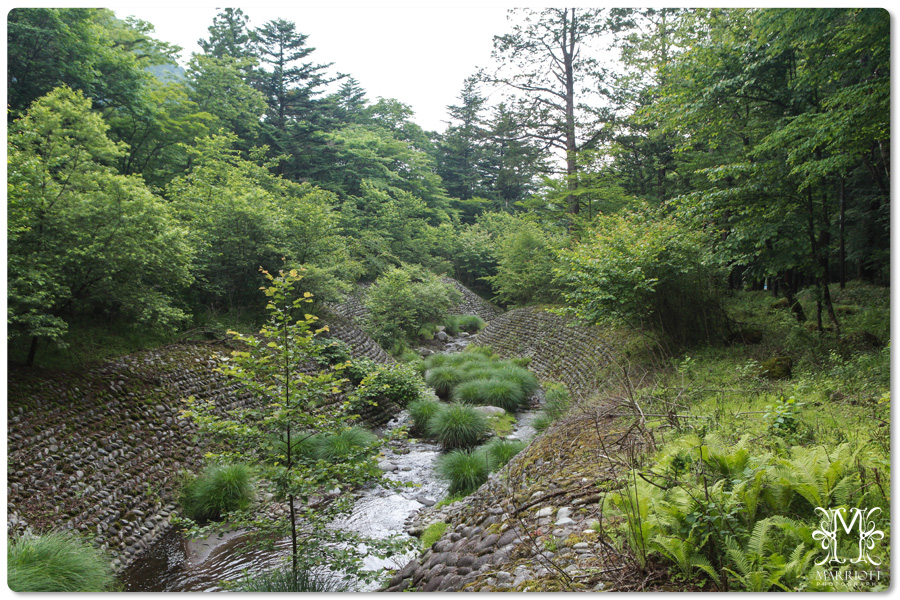 And turning around 180 degrees we had this beautiful view: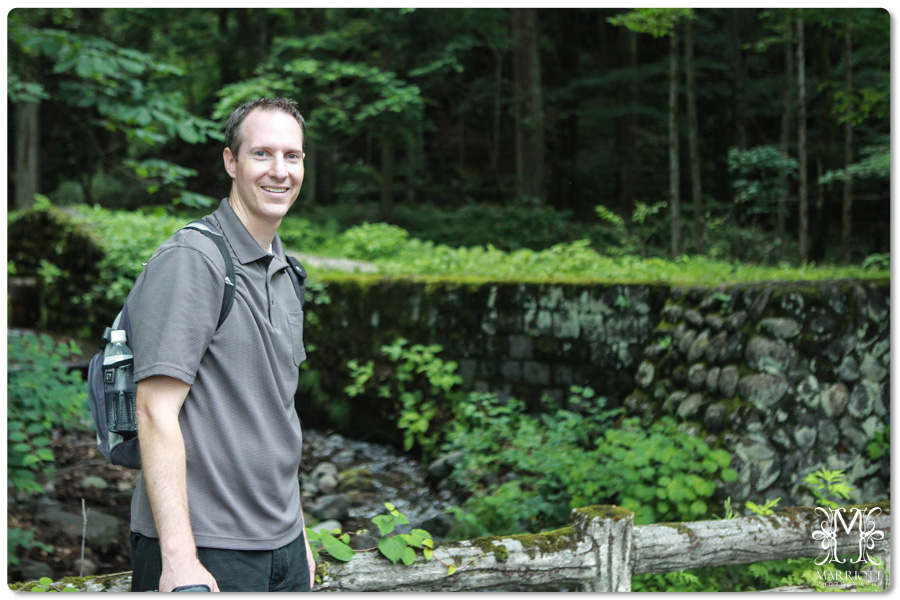 So, we kept hiking.  For a good 30+ minutes more.  Up some STEEP hills and switch-backs.  I was dying and kept thinking this just does not feel right.  There wasn't another soul in site this entire time.  FINALLY, a maintenance car came down and some how we managed to communicate with them and ask where this temple was.  They weren't exactly sure, but thought it was WAY back down the hill!  So sure enough, we turned around and hiked back down and decided to take a little road to see where it led.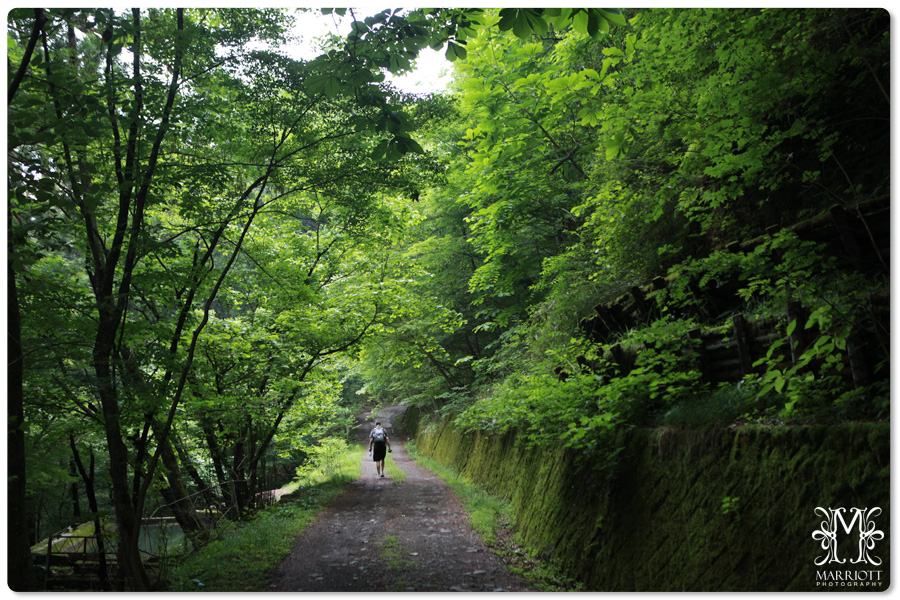 We questioned on the way up if that was the road, but it seemed very odd and not marked.  Sure enough, we stumbled upon this: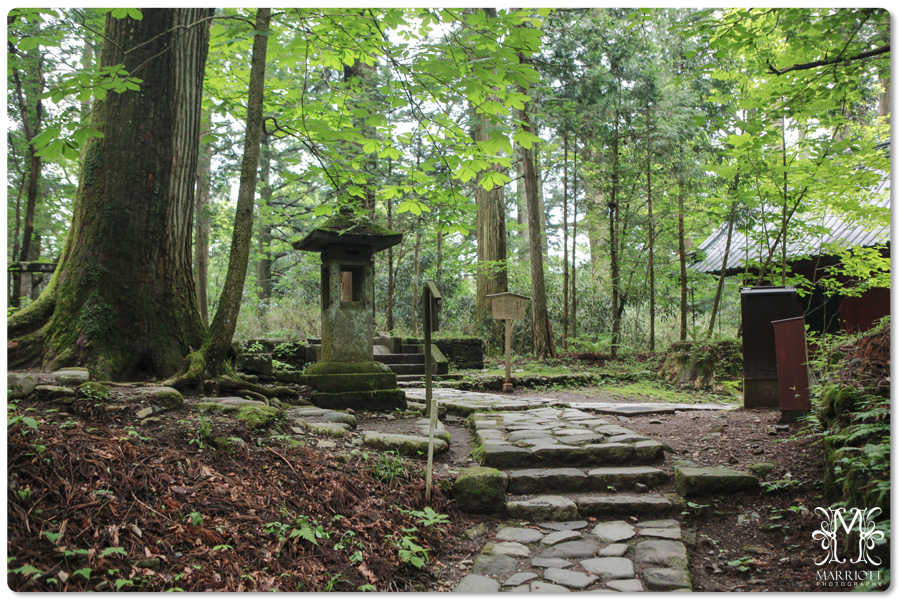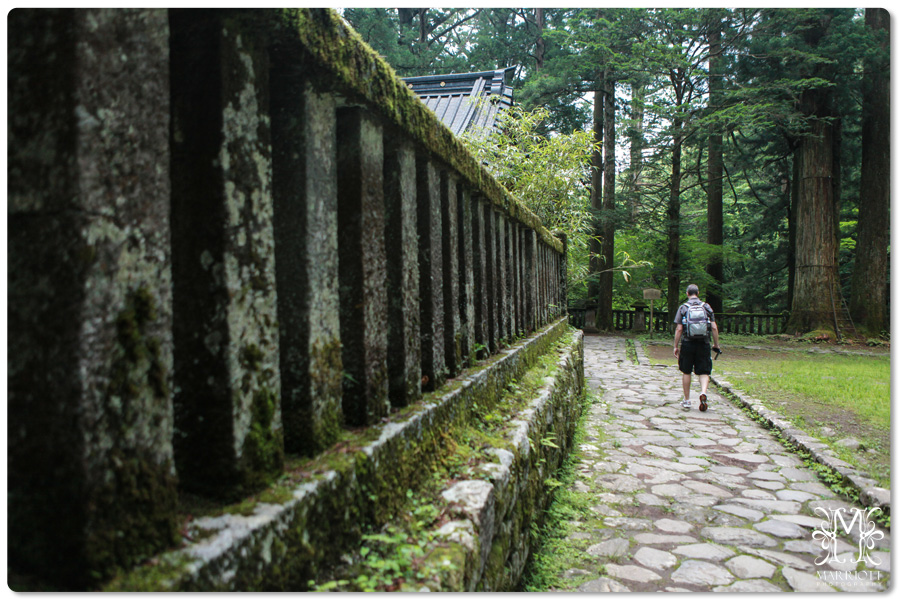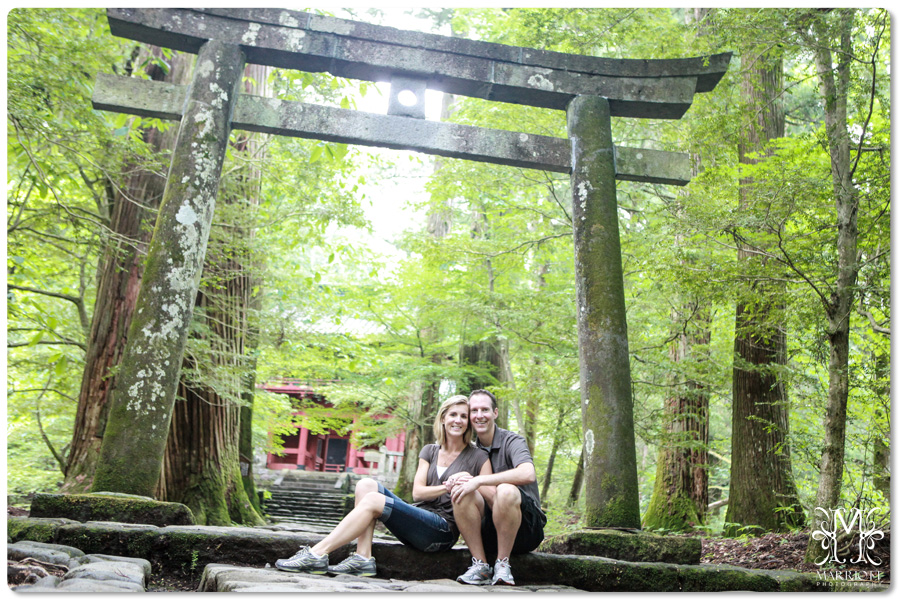 We discovered that we came in from the top or back side of the temple and and as we climbed down these steps: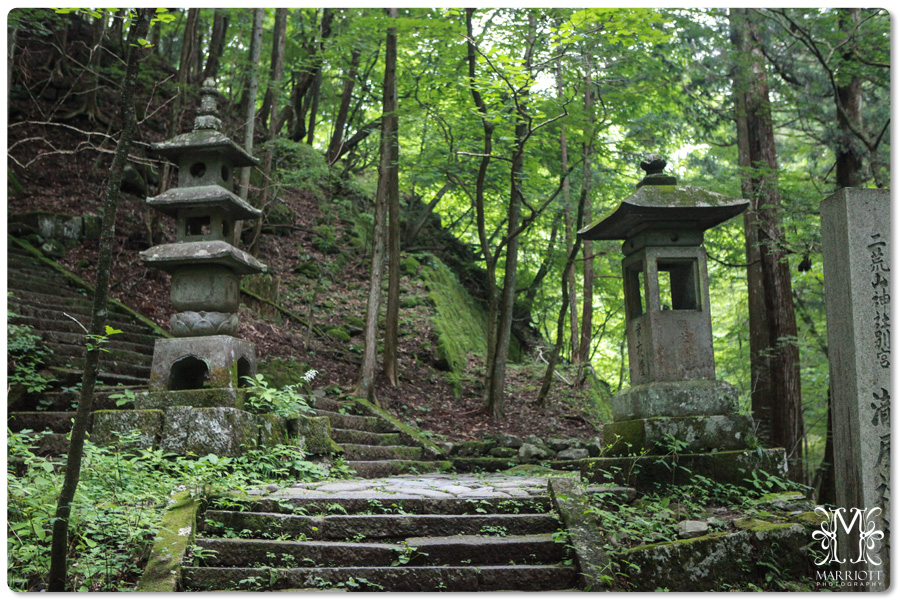 Look what we saw… the bridge we stopped at 45 minutes earlier to take a picture.  The 1 hour hike to the temple was really just about 10-15 minutes!  And if we would have stayed on the gorgeous rock path, we would have walked right up to this temple!  LOL!  We laughed and laughed and enjoyed getting lost in Japan!  (Oh, and the funny thing… as we came back down a car pulled up to let some visitors out to see the temple!  Apparently, you could drive to it, but the walk was way worth it!)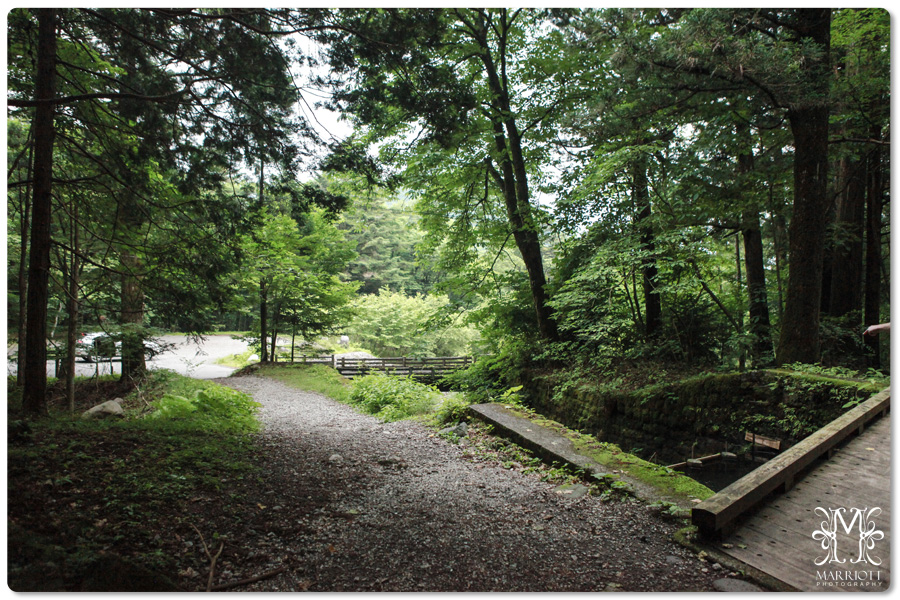 Back in Tokyo, we tried to brave the rain and visit a few places in the city.  We headed over to Meiji Shrine.  It was such a gorgeous walk up through these beautiful wooded paths to this stunning wood structure.  I have never seen rain come down so hard for so long.  It made holding an umbrella and camera difficult.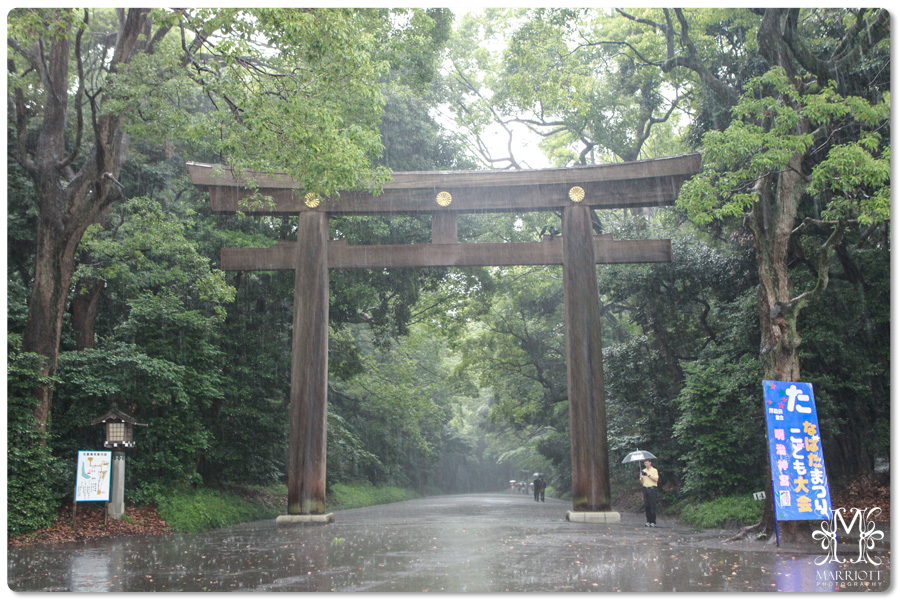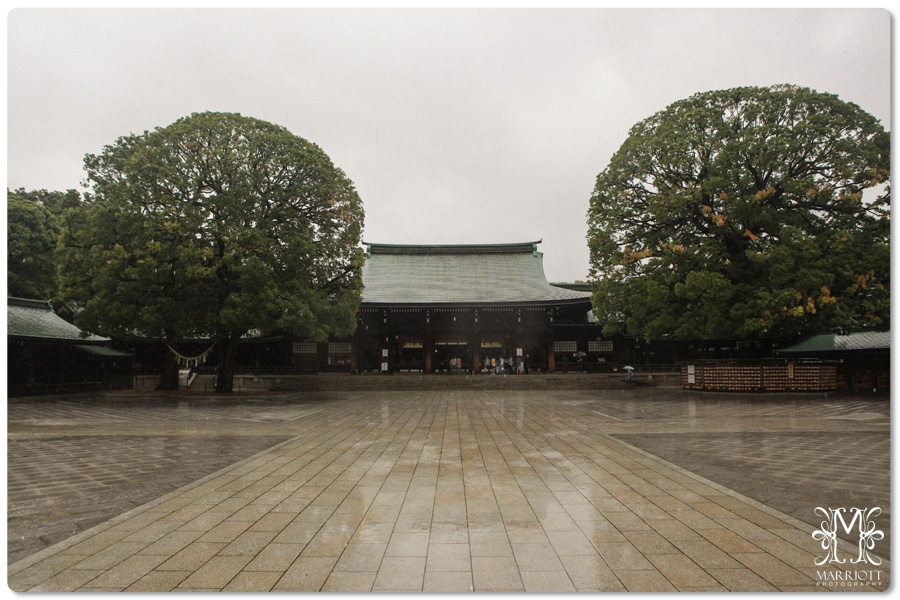 And last but not least, we spent a day out at Hakone, hoping to catch a glimpse of Mt. Fuji as we explored this beautiful mountain and lake town.  The beautiful tall cedar trees were a gorgeous backdrop .