I admit, I wasn't super excited about our trip to Japan.  I have been lucky enough to do a fair amount of traveling, but would love to do a lot more and explore the world! I had quite a few must see spots that were higher on my list than Japan. Mike has been before and LOVED everything about Tokyo and Japan.  So when the opportunity came to visit my aunt and uncle living there, and travel a bit with my parents who were spending most of the month there, we decided to give it a go!
I was so surprised about how much I LOVED it!  We were so lucky to have incredibly cool and perfect weather (2 rain days – and pretty intense rain at that, but with the 118 degrees happening at the same time in Phoenix, we were happy to welcome the rain!).  The country is gorgeous, green, and quaint.  I can only imagine how humid and miserable it could get, but during our trip, the cool air and overcast days really helped make enjoying the lush country enjoyable!
I decided to split up the pictures by types.  These here are some of the gorgeous countryside, parks, and property around the temples.  I took over 400 images of just scenery and would have loved to do a few portrait sessions in these beautiful locations.  I narrowed down the 400 to these few to show the variety of woods, lakes, sea, country, and gardens.
These first few were taken in Kyoto: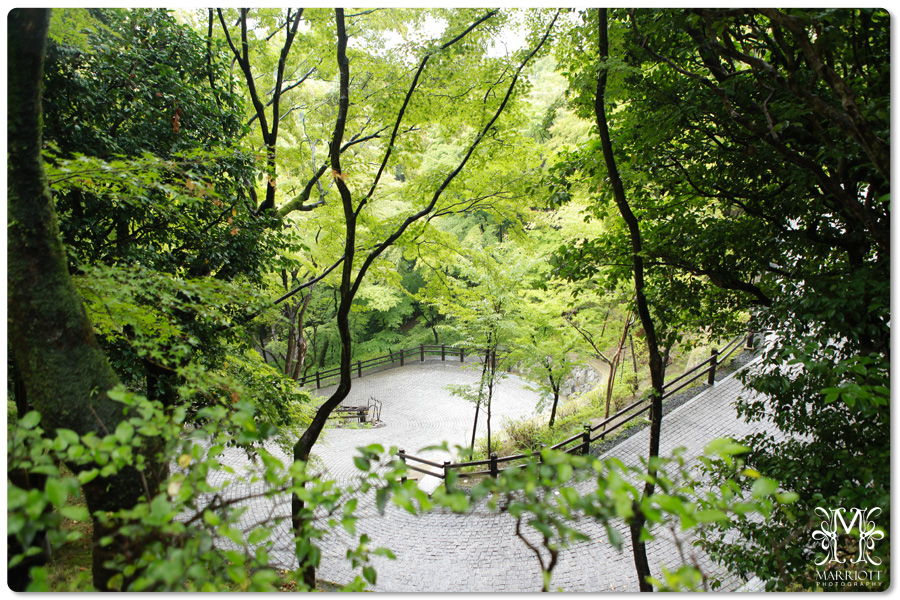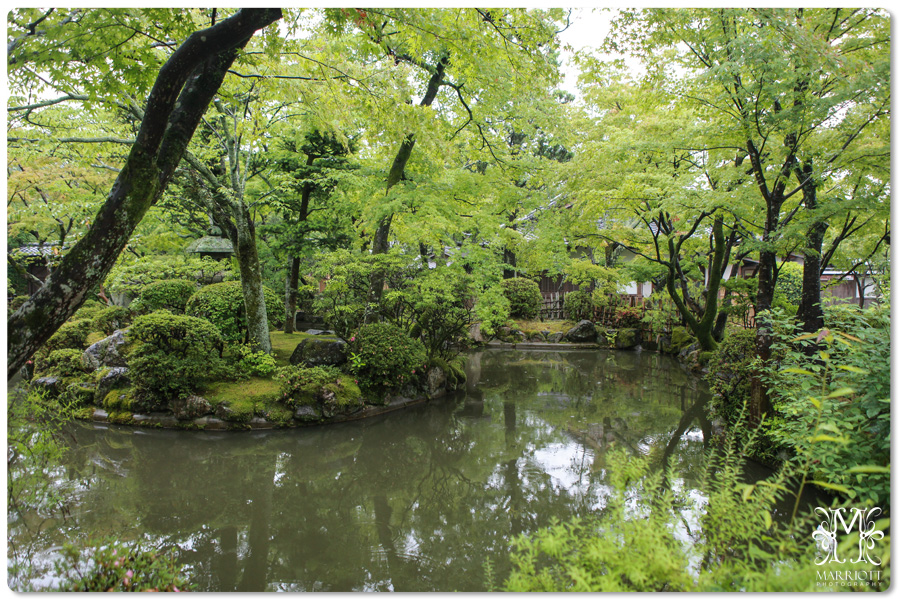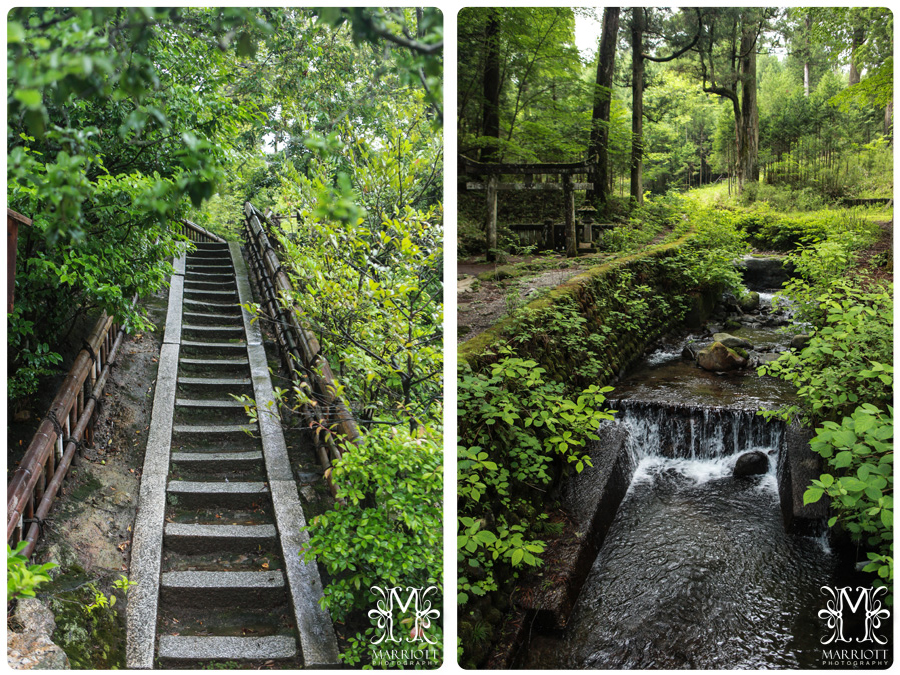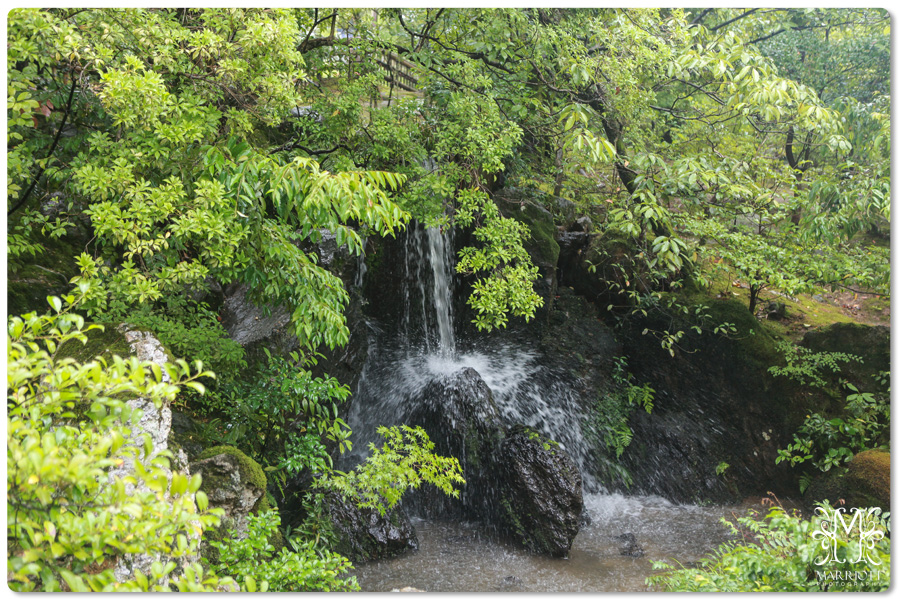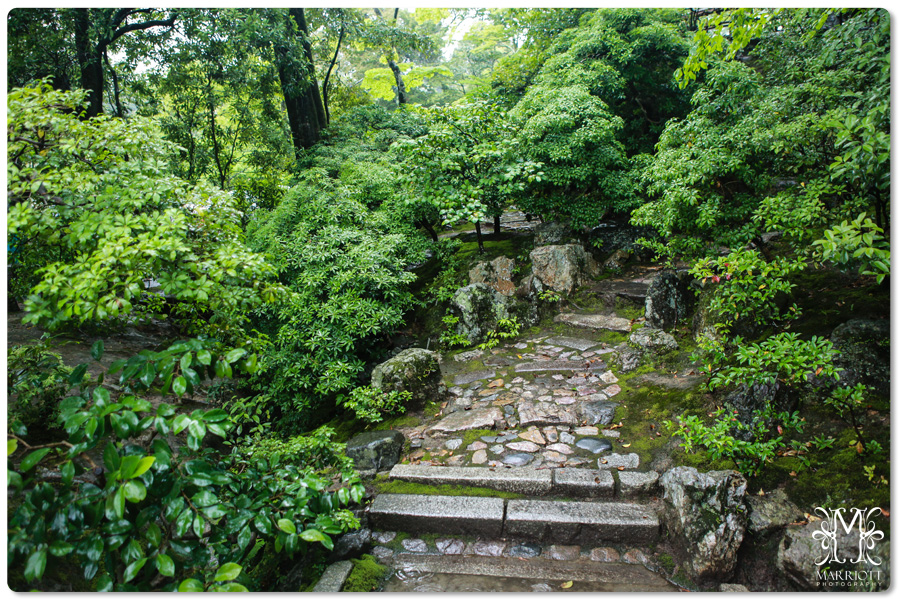 This is a great little park on top of the hill behind my aunt and uncle's in Kobe, Japan.  There were AMAZING views of the city from this playground.  Although, the city itself isn't the prettiest.  I know my kids would have loved climbing the stairs through the trees and sliding down through the forrest!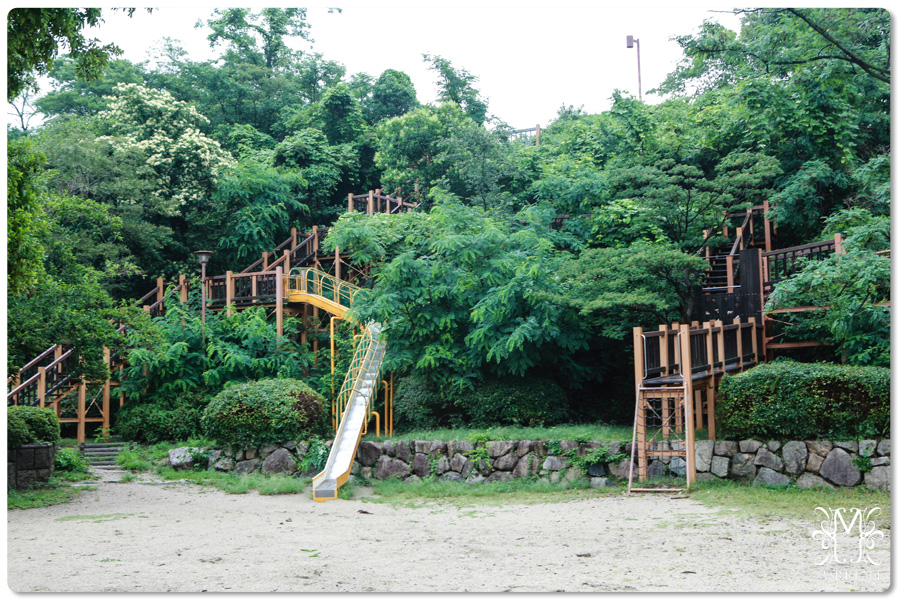 These next few were taken in Osaka, Japan.  I believe Osaka is the second largest city in Japan.  Right smack in the middle of the city is a beautiful castle – Osaka Castle.  Huge property, double moat, gorgeous Japanese castle, and beautiful grounds.  Here are just some of the grounds.  I'll post pictures of the castle itself in another post.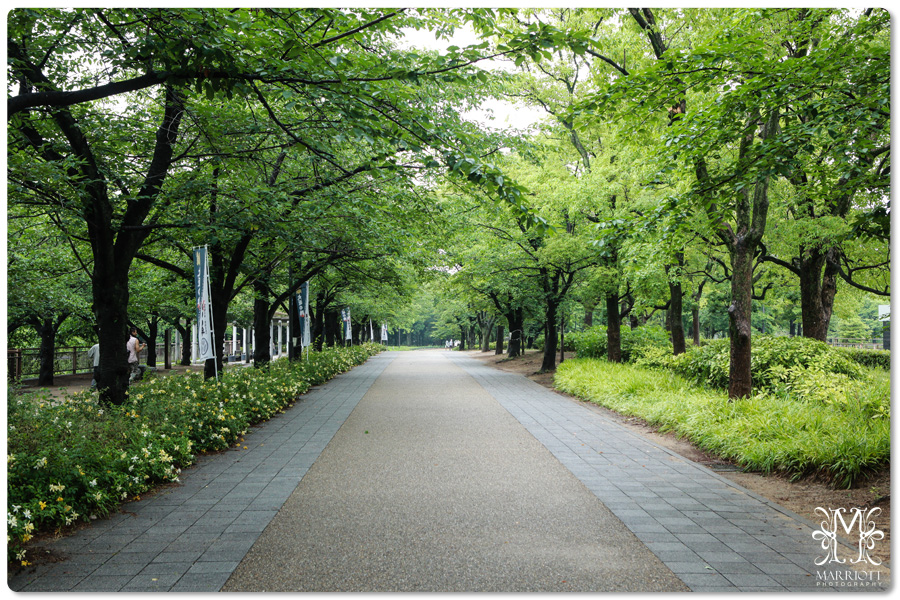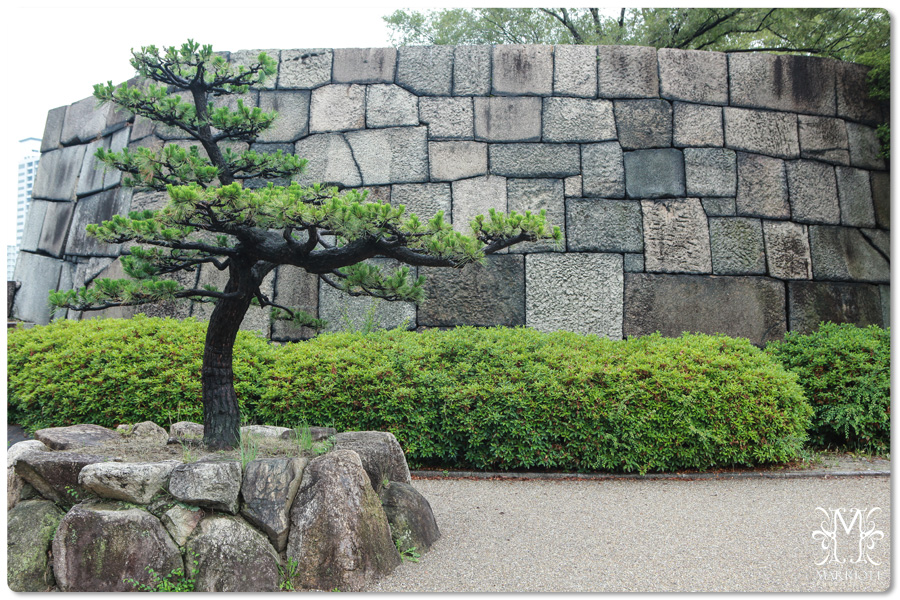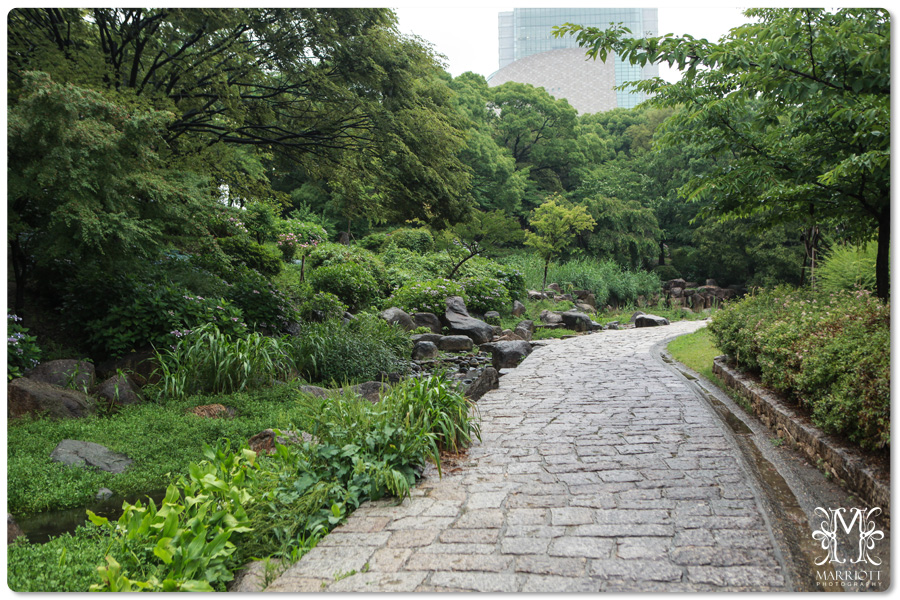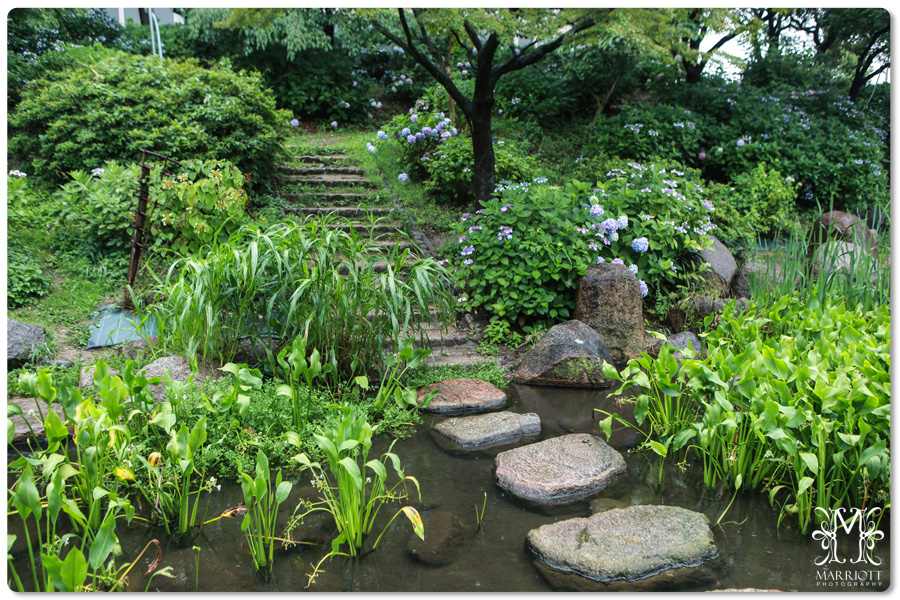 These next few were taken in Nara, Japan.  One of my favorite cities we visited.  It is very unique and different.  Loved the large trees and complex roots.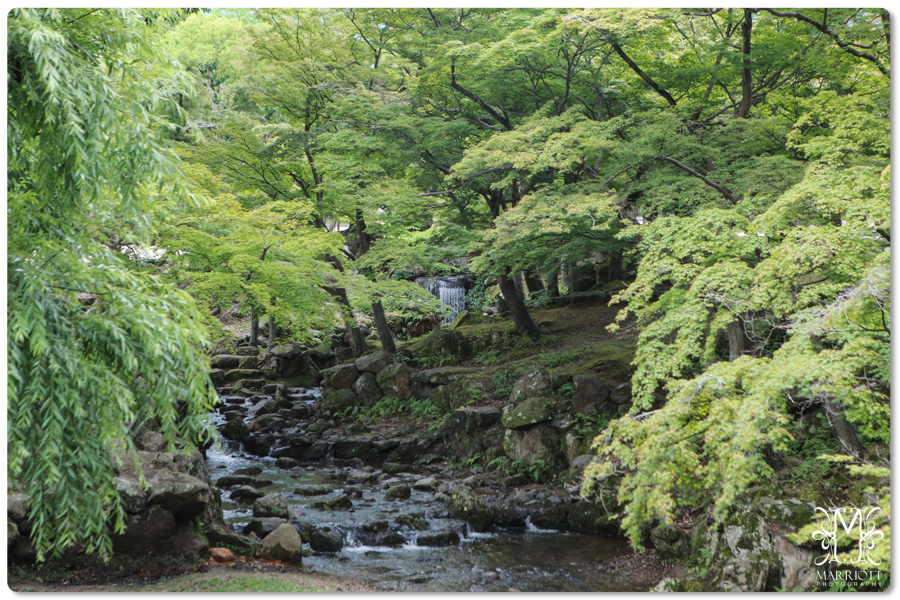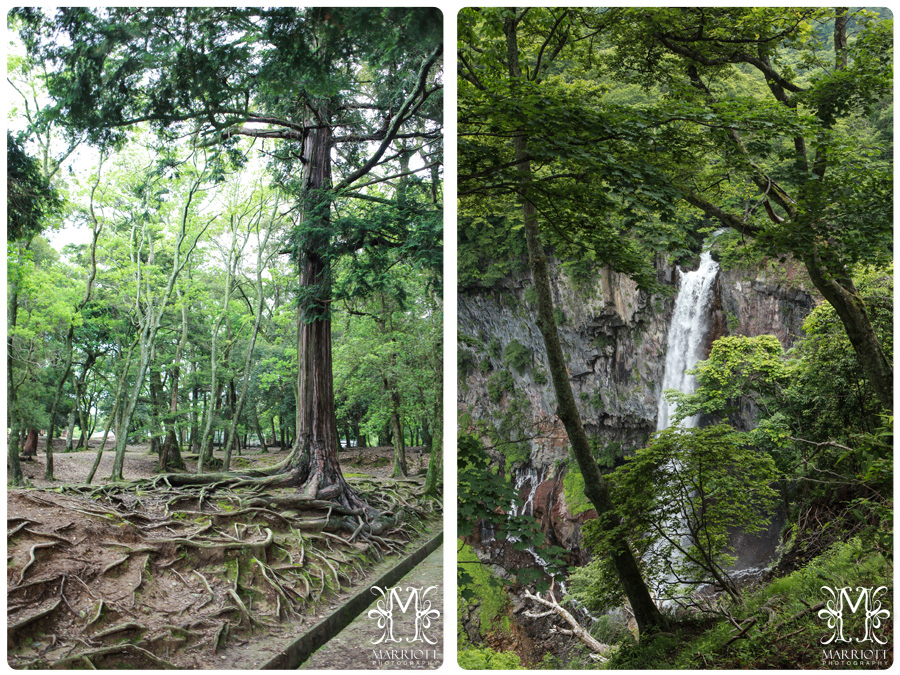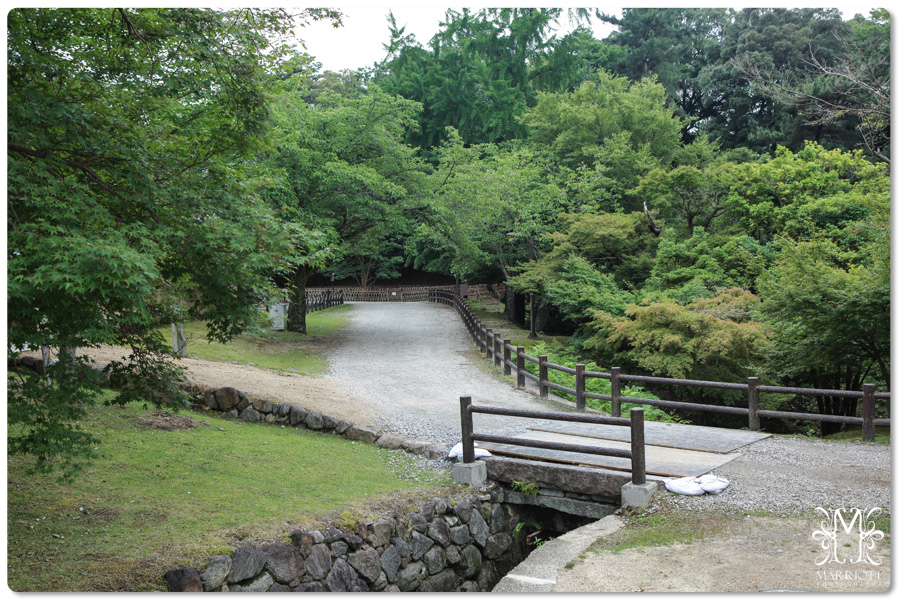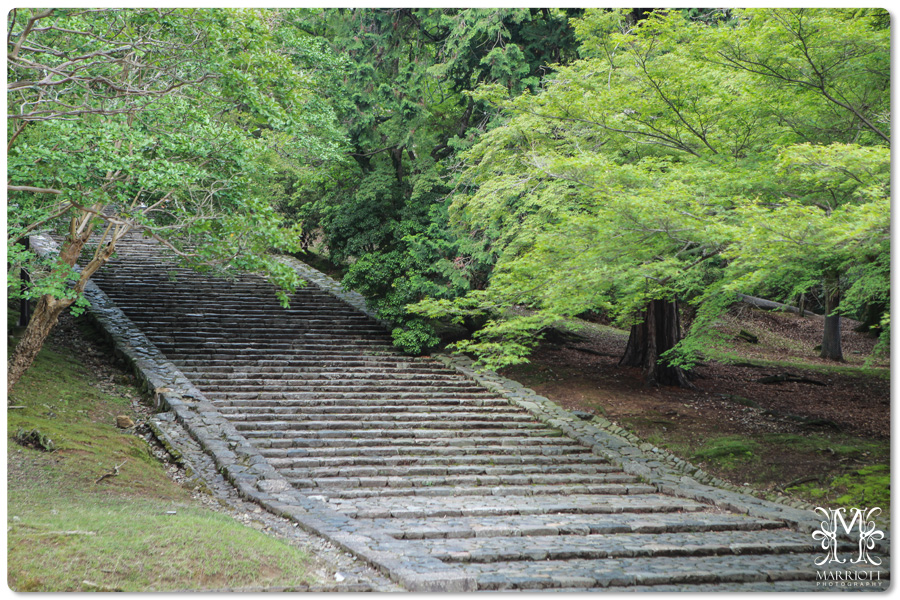 I can't remember where we went this day – but it was about a 2 hour drive from Kobe to a little city along the beach.  I think it was in the Matsuyama District.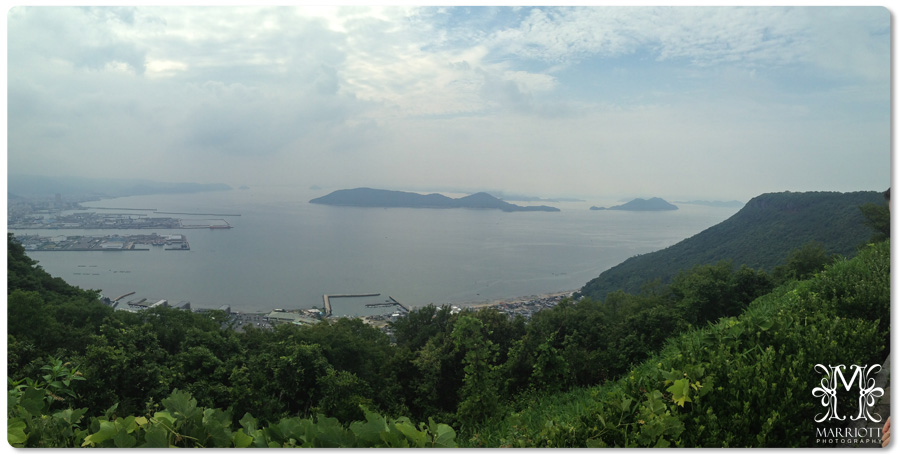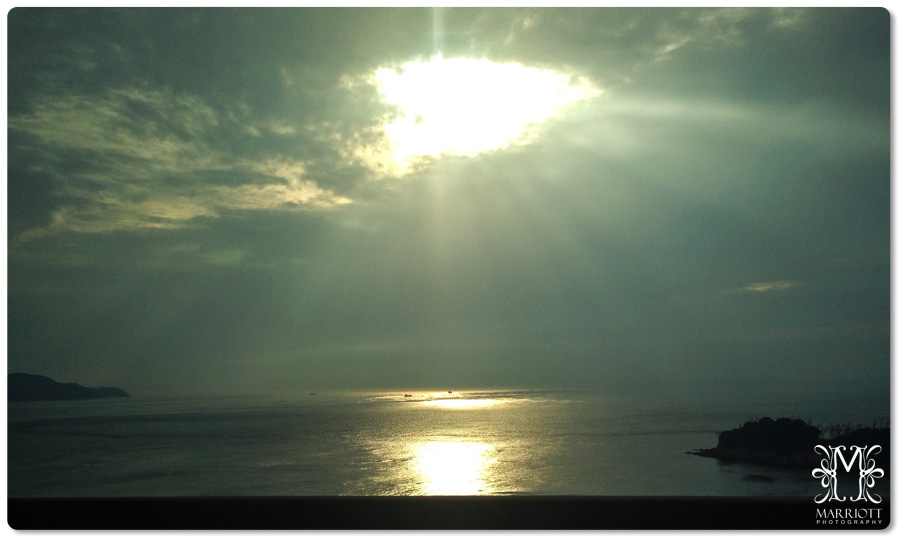 These next few are in Tokyo at various parks.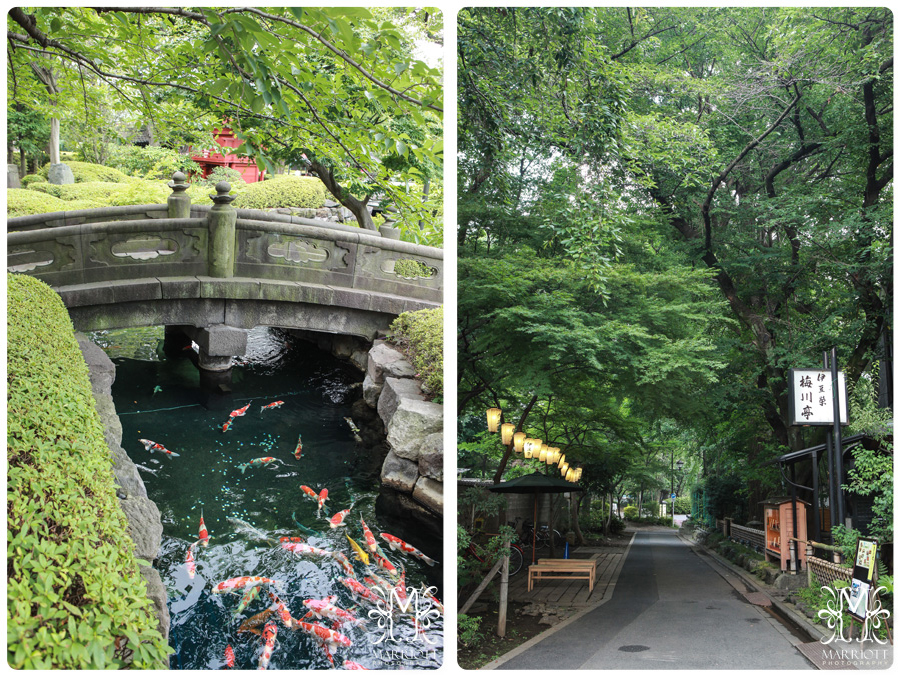 These lily pads were HUGE!  I've never seen so many or ones so big before.  They went on and on forever!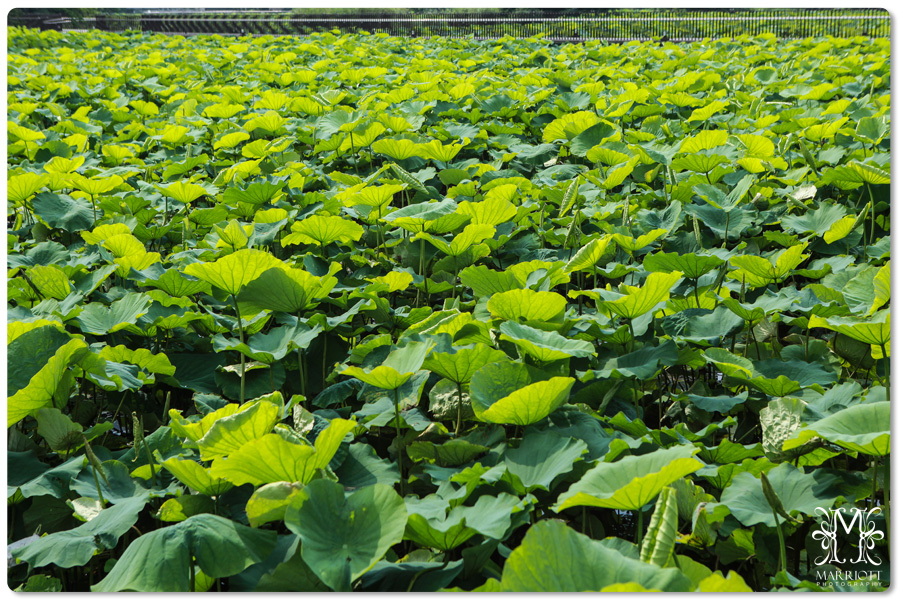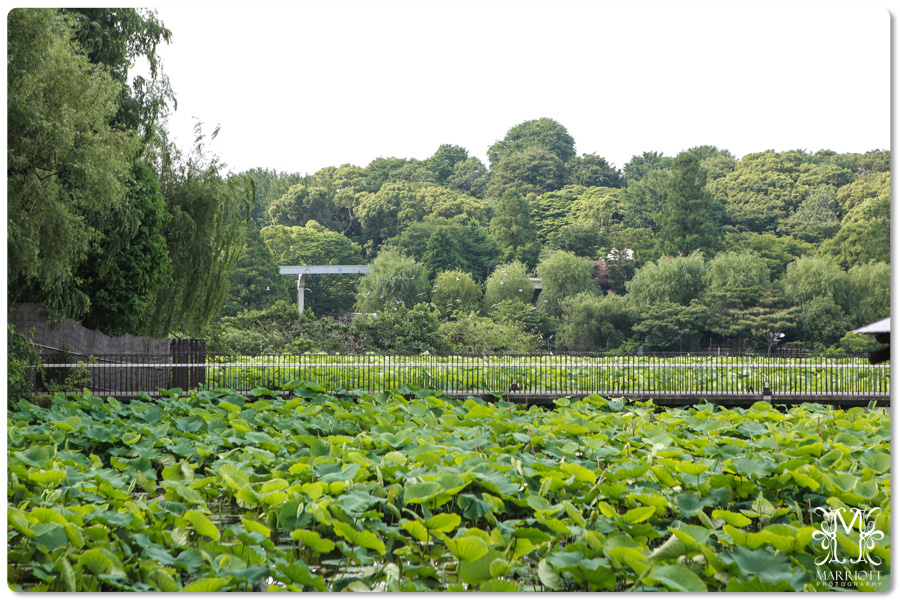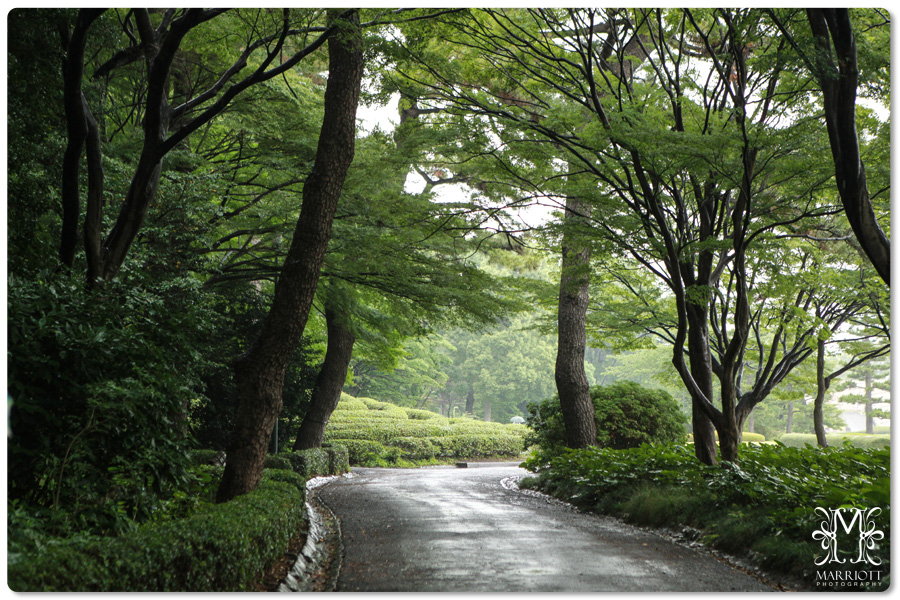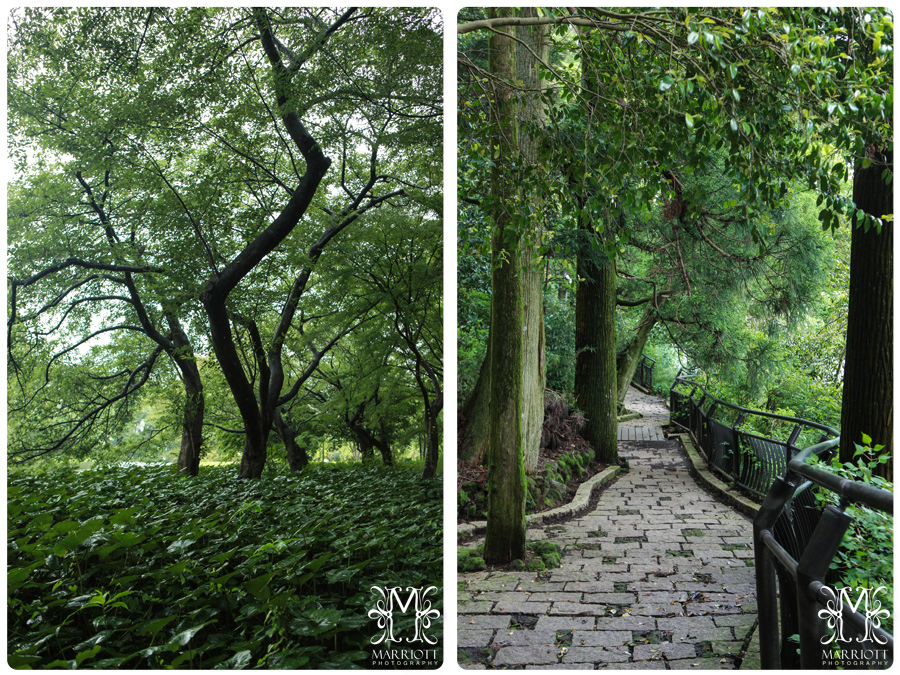 From Tokyo, we did a day trip up to Nikko.  WOW… AMAZING city.  I saw some pictures online and hoped that it was worth the trip up there – and it sure didn't disappoint.  I think Nikko was my favorite as far as beautiful scenery, temples, shrines, and hiking.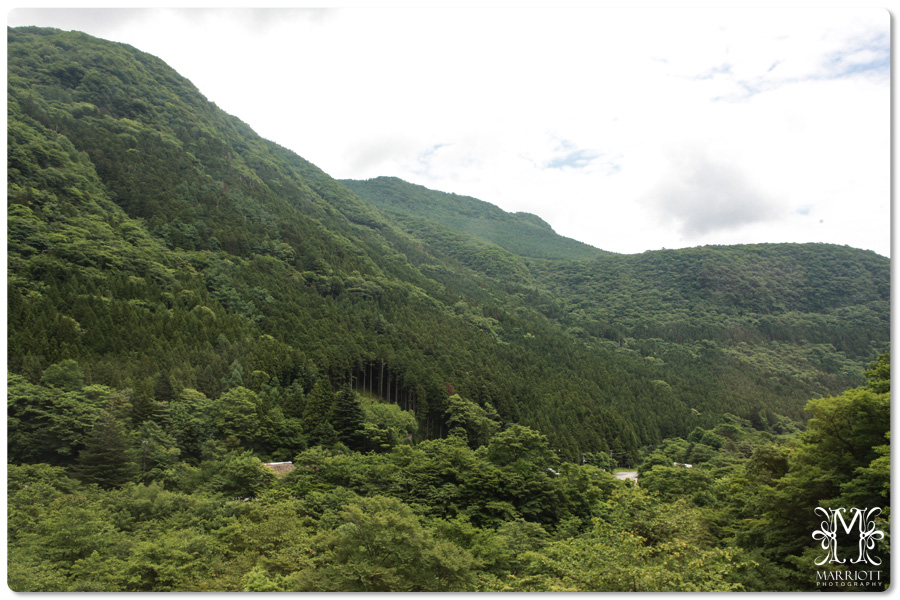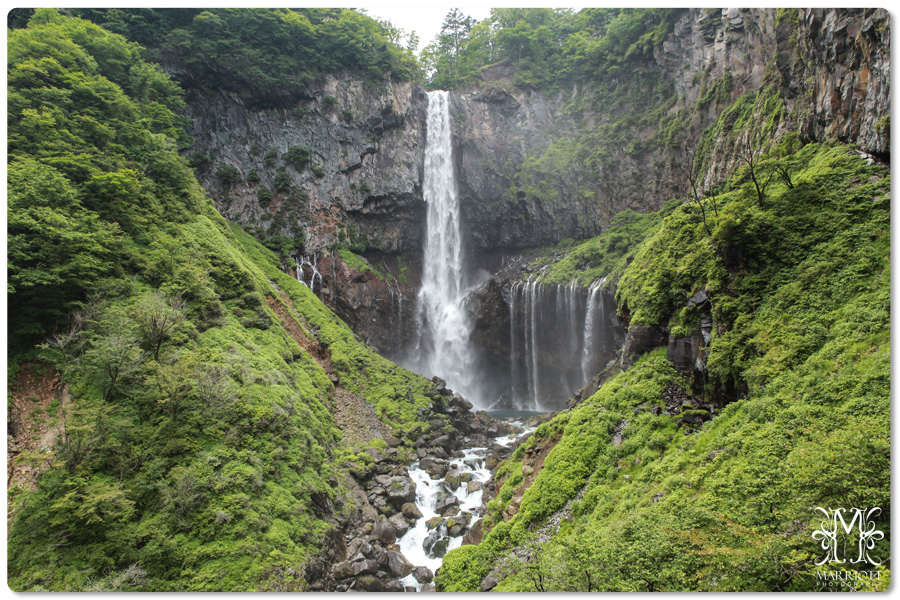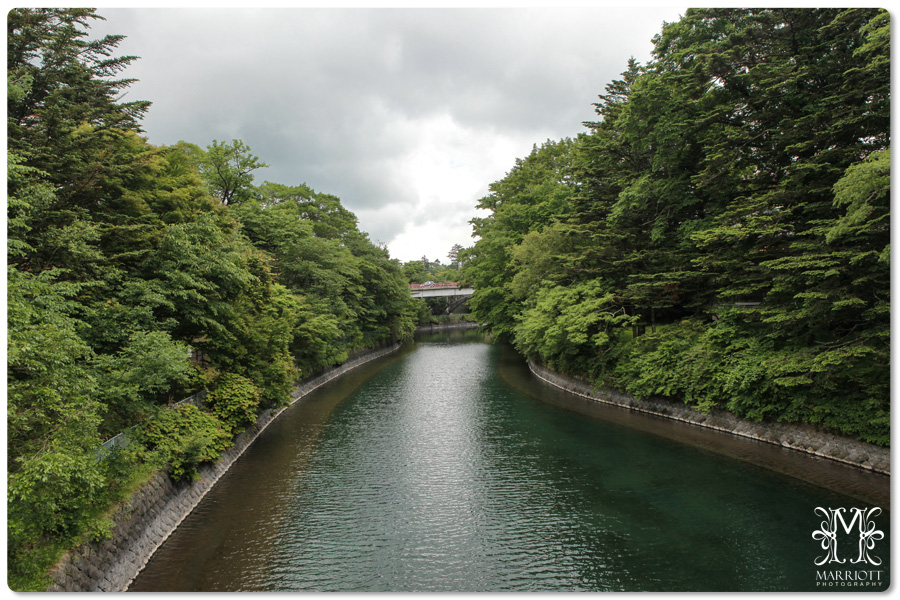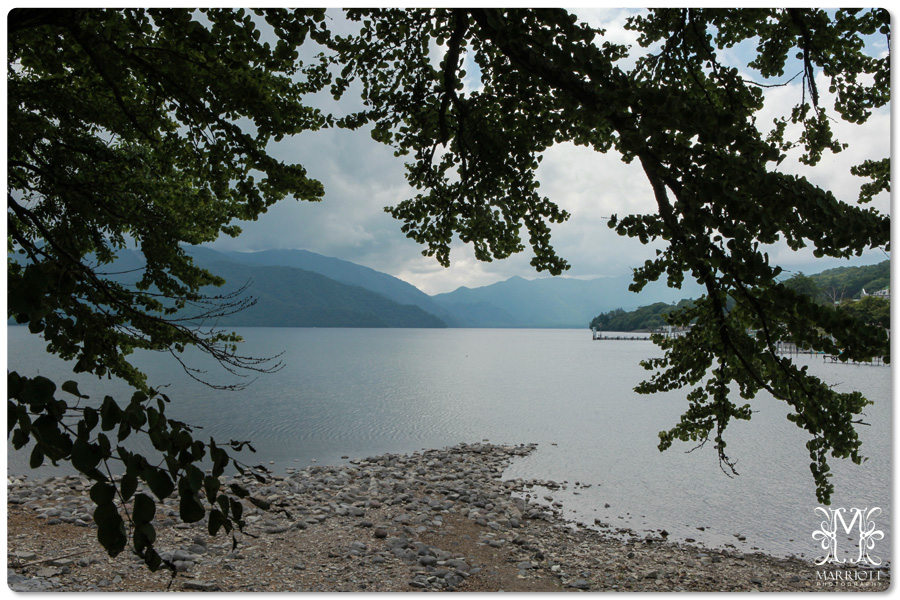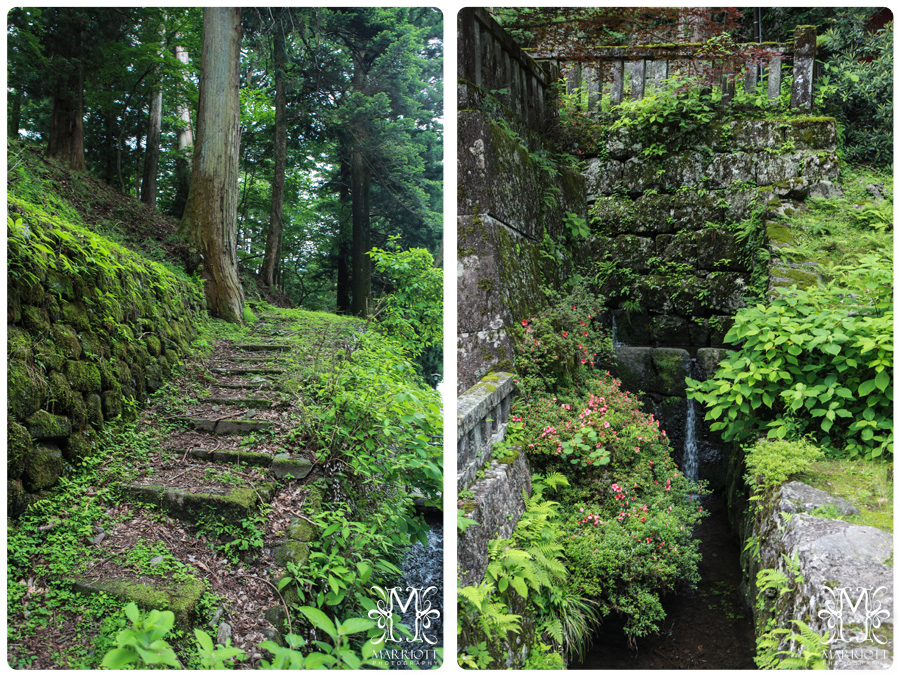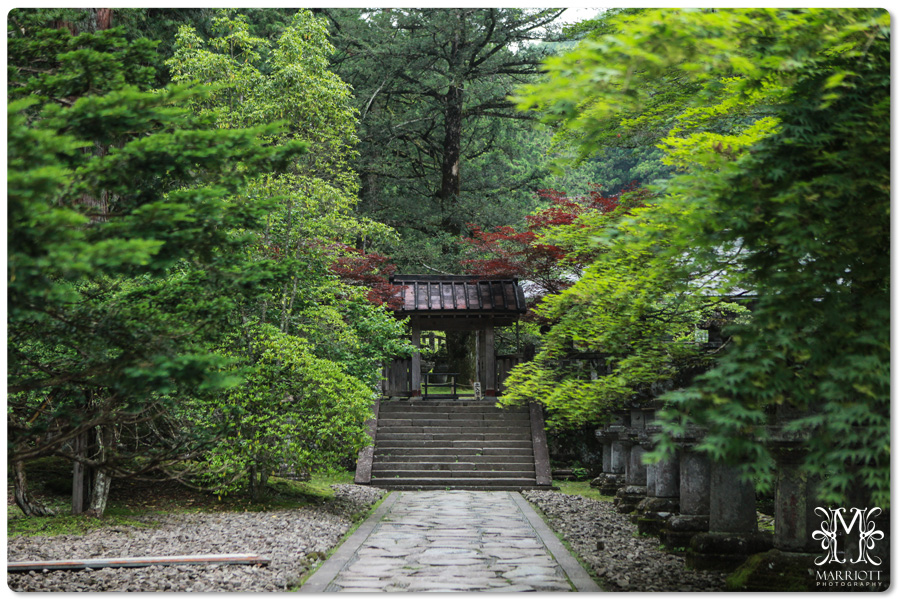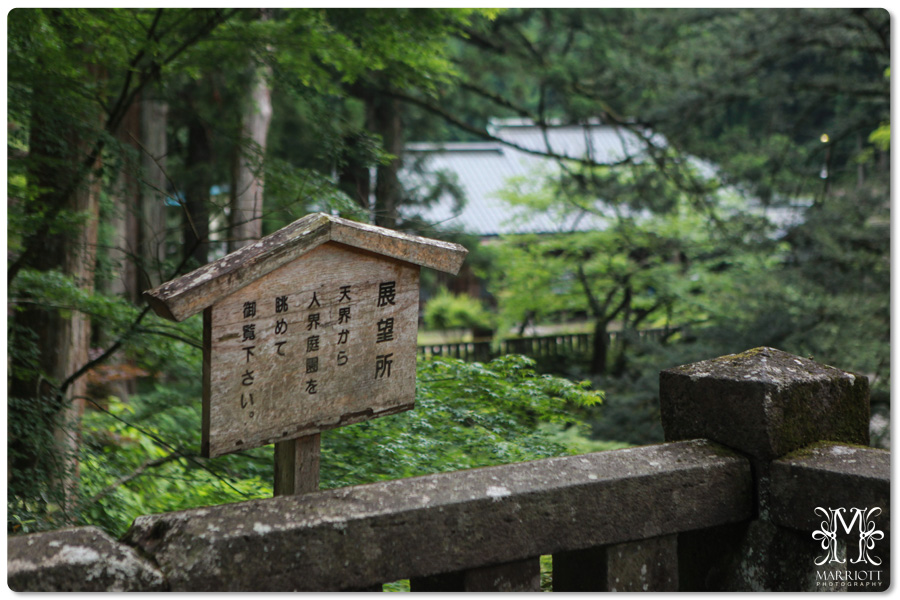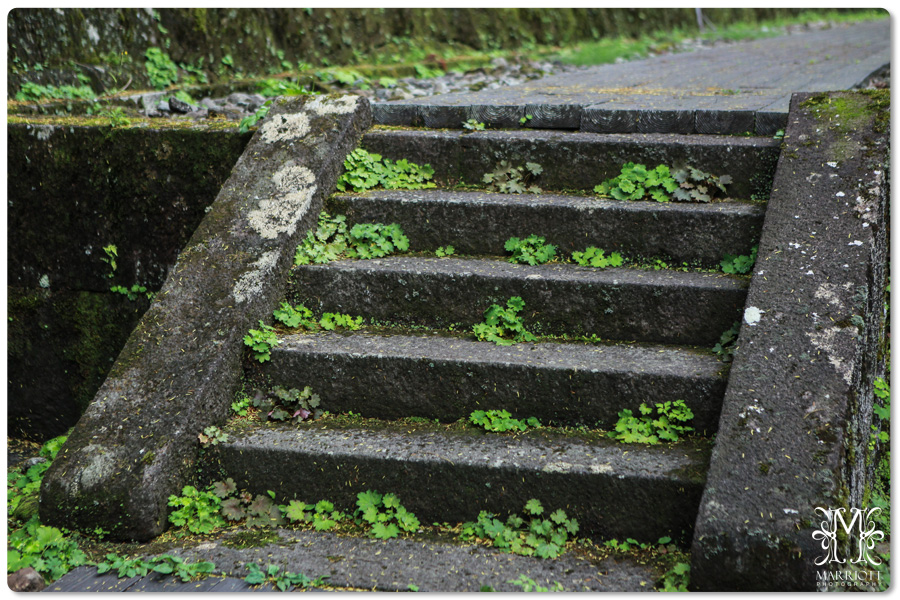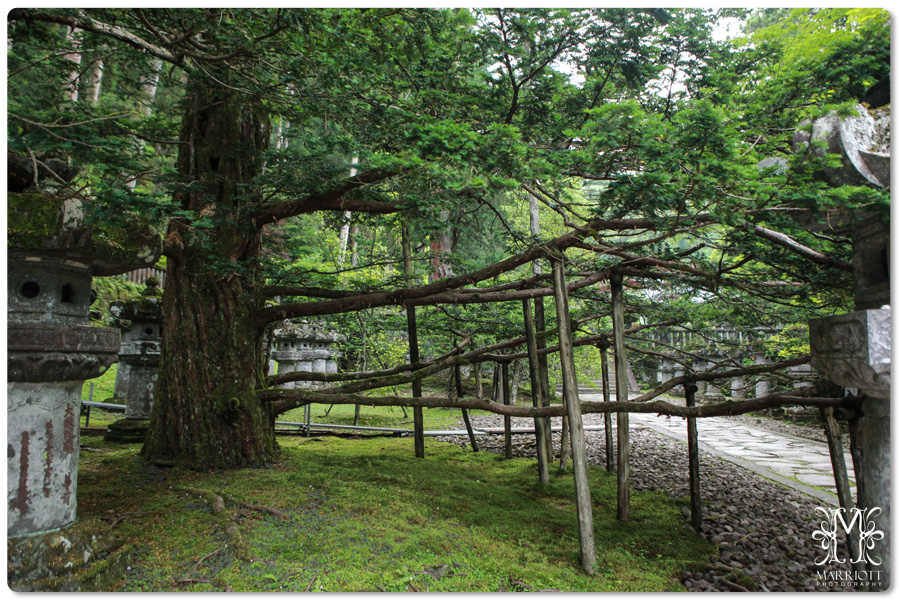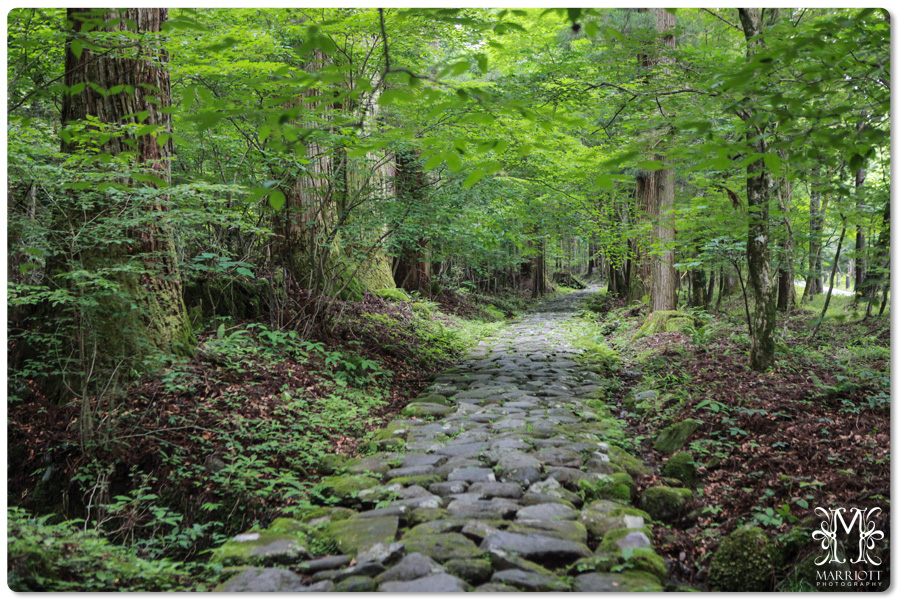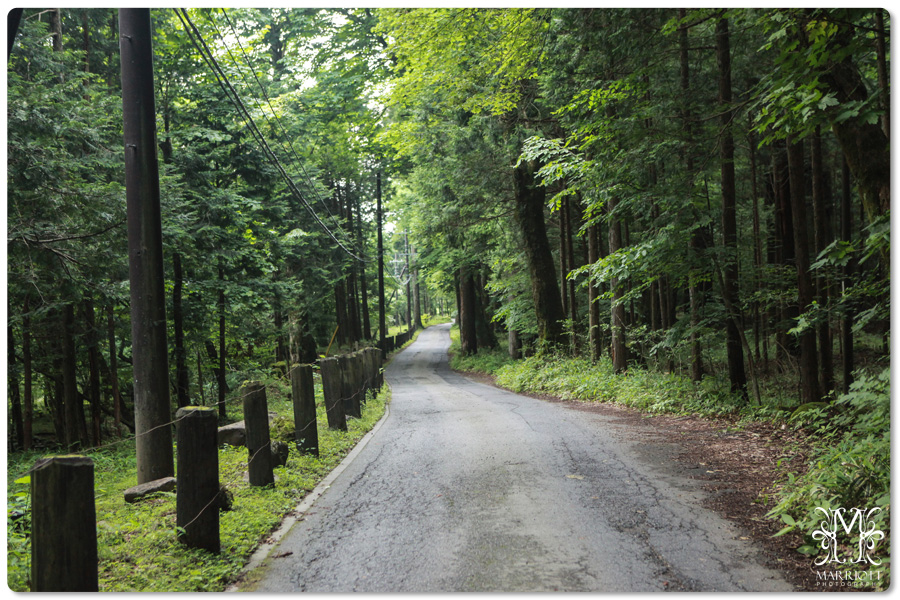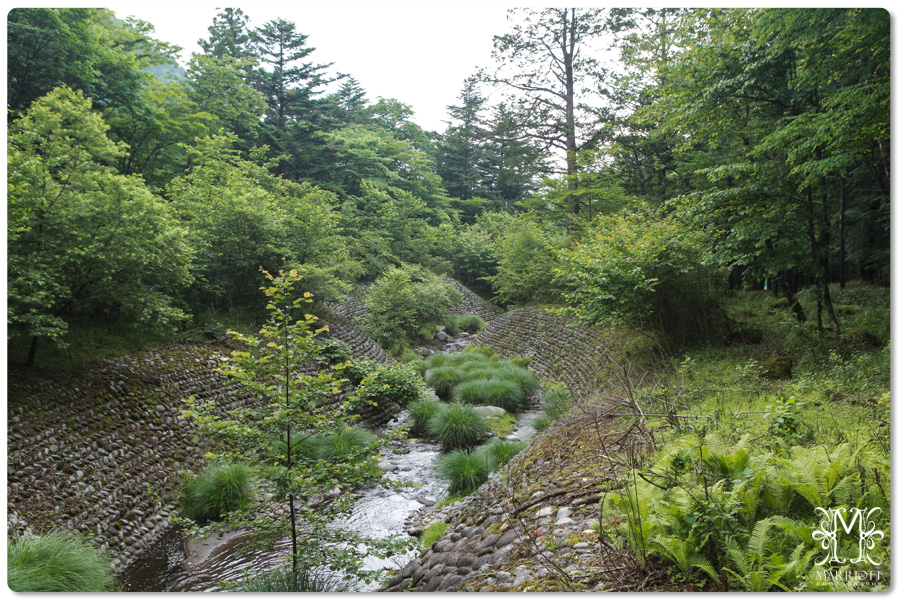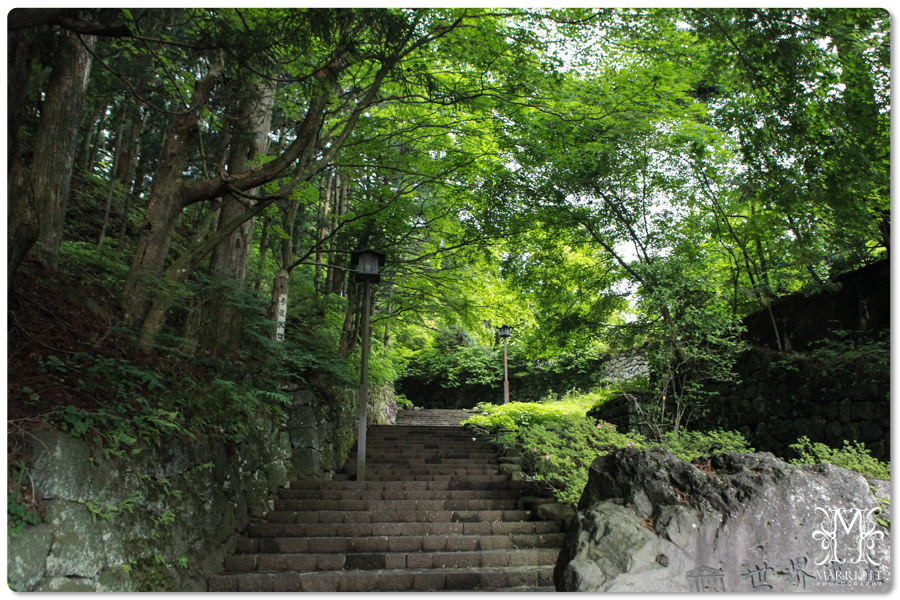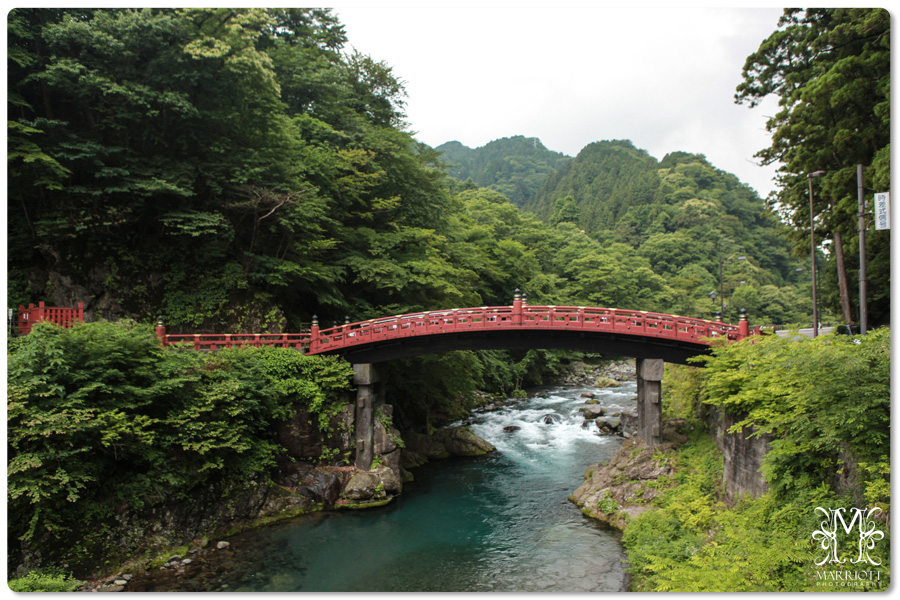 These final few are in Hakone, Japan.  Most days were a overcast, but we woke up to the clearest skies of our whole trip on the day we were hoping to see Mt. Fuji.  In fact, we finally could make out the base from the view at our hotel room.  But, by the time we arrived in Hakone, clouds moved in and hid Mt. Fuji so we were never able to see it.  We had to settle on the beautiful countryside in Hakone.  It was a great day!